Sadako Rising: Dead by Daylight™ Unleashes Unspeakable Horrors on March 8th
From the depths, a dark presence lurks beneath the water, waiting to spread its curse to Dead by Daylight. The fateful moment arrives on March 8th with Sadako Rising, a new Chapter inspired by Kōji Suzuki's novel Ringu and the original film adaptation. The 23rd addition to the globally acclaimed horror game will feature new Killer Sadako, as well as new Survivor, Yoichi Asakawa, the only protagonist of the Ringu franchise to ever have survived Sadako's vengeful ordeal.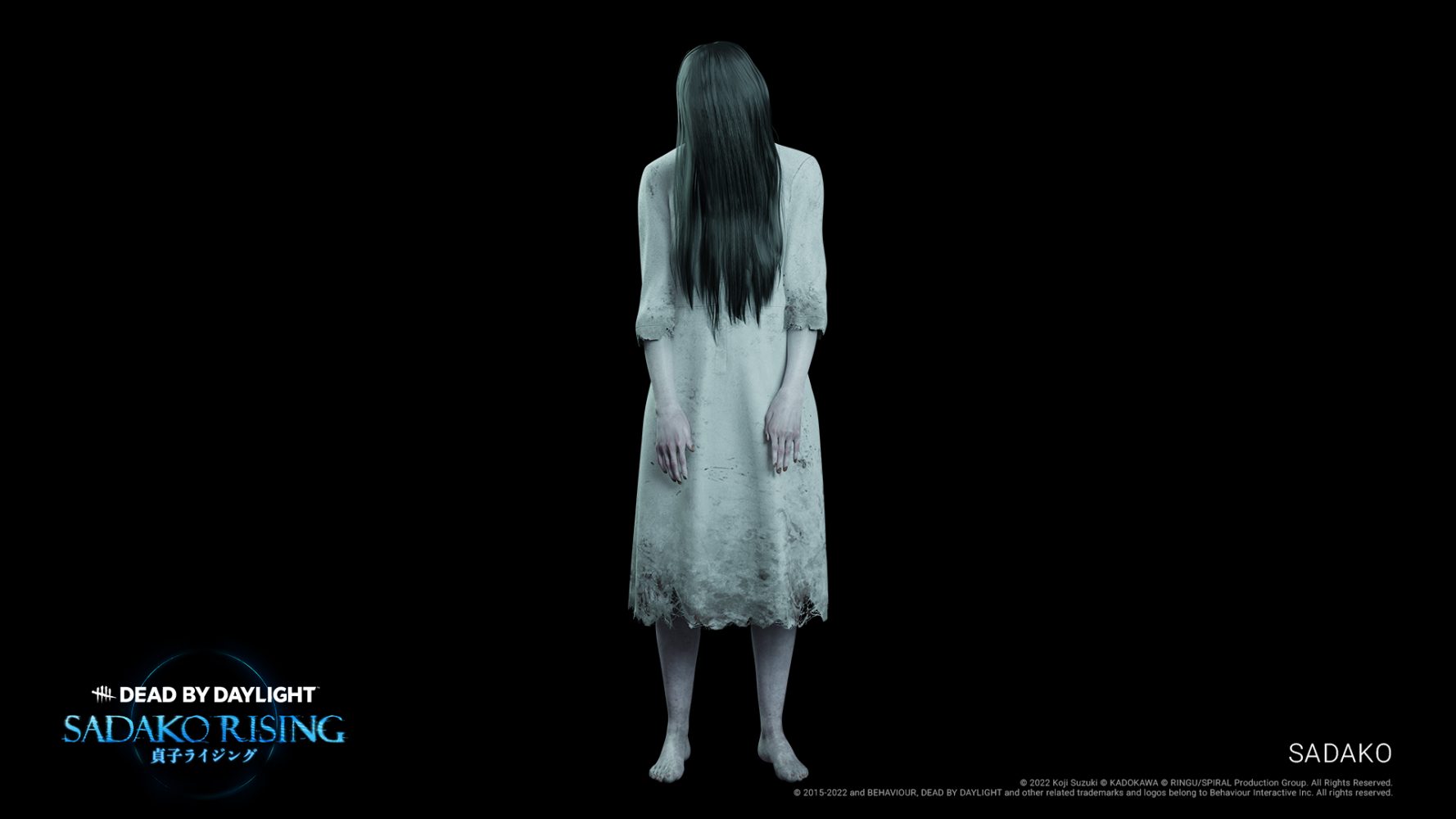 From a Long Forgotten Well to The Entity.
Slowly crawling out of the stagnant water of her well to haunt her victims is the new Killer Sadako, known in game as The Onryō. With immense powers and a fearsome temper, Sadako was left to perish and rot in a watery grave. Gifted with otherworldly power, her violent wrath manifested into a cursed videotape that allowed her to appear before the viewers, to curse them and leave them dead, their faces twisted in a mask of terror. The Onryō's fury is so profound that Survivors will soon find themselves condemned to a haunting fate. Though the flickering glow of a television has long been a source of comfort, the mere sight of one will soon send shivers down their spine.
"Ringu introduces psychological horror to our game, which is very different from the slasher style our fans are used to. They can expect Sadako to come with creepy and surprising gameplay mechanics that are not found in other Killers", shares Dave Richard, Creative Director, Dead by Daylight. "Survivors beware, she will freak you out!"
"I am very honored that this very iconic horror character from Japan will step into the Fog. Sadako, with her long black hair and white dress, is a tragic woman, beautiful and dignified, yet she pulls you into her quiet terror. The Dead by Daylight team did a great job in representing her characteristics in the game. I am convinced that it will be a chapter unlike any other. In addition to the new Killer Sadako, there are many other items that evoke the world of Ringu. I hope that players will be thrilled to see how they fit into the game, whilst they tremble at the sight of them", shared Reiko Imayasu, Producer, Kadokawa Corporation.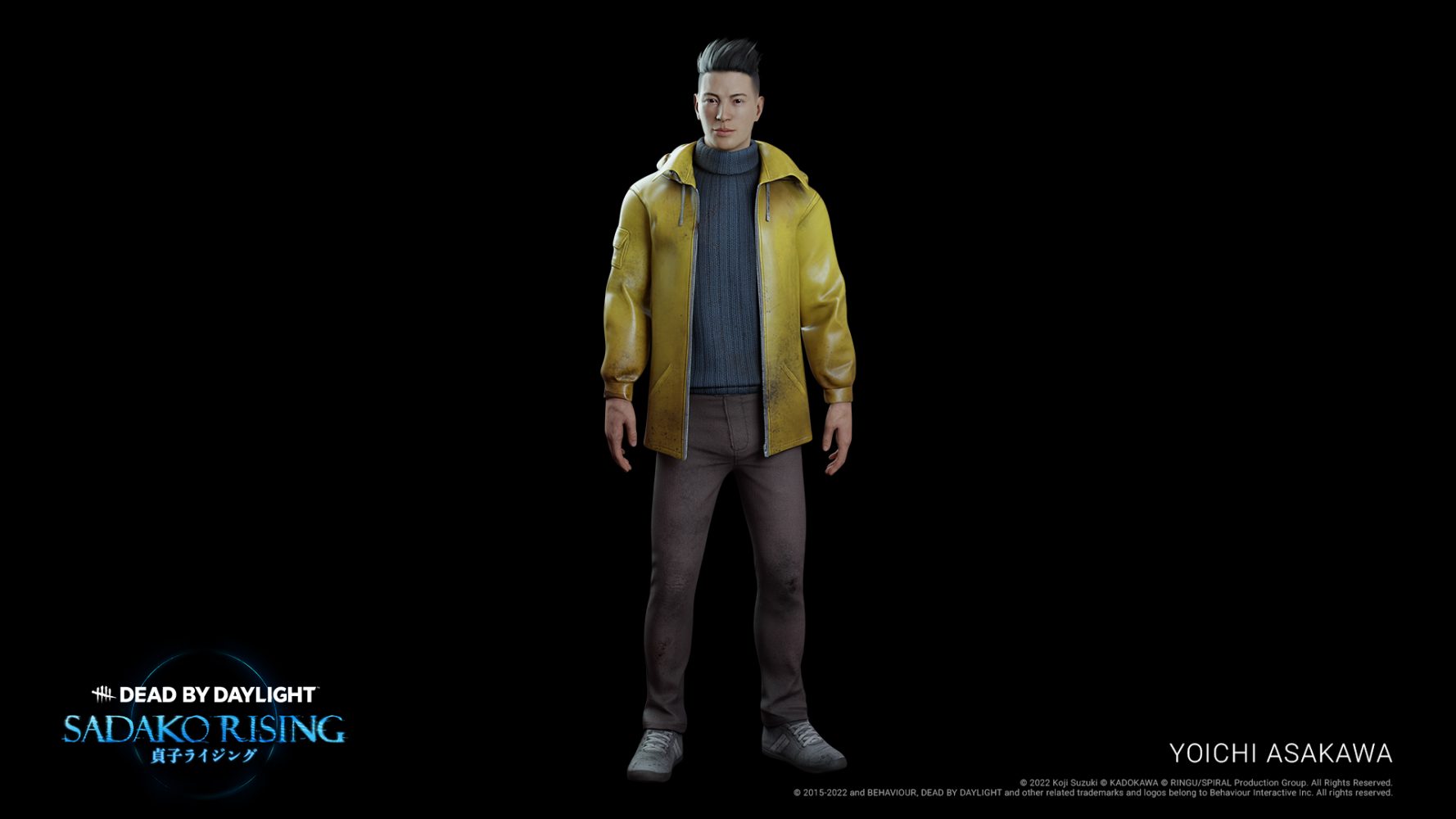 Yoichi Asakawa: The Story that Was Never Told.
Haunted by memories of loss, darkened by the shadow of evil. His journey is far from over. No stranger to Sadako's fury is Yoichi Asakawa, whose young life was forever altered byThe Onryō's rage. First introduced to fans as a boy in the original 1998 Ringu movie, Yoichi is the only hero of the cult Japanese franchise to ever have made it alive after facing Sadako's anger. His reappearance in Dead by Daylight is thus the first occasion for fans to reconnect with the beloved child more than 20 years after his escape and finally know what came of him. Now a respected marine biologist, his story continues as his search for answers drove him through treacherous waters, deep into a realm beyond rational understanding.
Creative Director Dave Richard continues: "To be granted the trust by Kadokawa to finish the story of Yoichi Asakawa is one of the greatest honours for me. Choosing to finally reveal a long-expected untold story via a video game is a bold decision that speaks to the importance of our medium in today's pop culture."
Sadako Rising will be available on March 8th on Steam, PS5, PS4, Xbox One, Xbox Series X|S, Epic Games Store, Windows Store, Nintendo Switch and Stadia.
About  Dead by Daylight
Created by Behaviour Interactive, Dead by Daylight is a multiplayer action horror game of hide and seek, set in a dark fantasy and drawing from all corners of horror, where each match is a different experience. Dead by Daylight boasts more than 48 million players both globally and across all platforms. On any given day, up to 2 million players step into the Fog, whether on PC, console, or mobile. Since its release in 2016, the game has become a place where cult classic horror survives and thrives, having welcomed legends from TV, movies, and video games. For more information, please visit deadbydaylight.com.
About Behaviour Interactive 
Behaviour Interactive, Canada's largest independent game developer and publisher, was founded in 1992. The company boasts more than 850 employees in its Montreal studio. With Behaviour Interactive was founded in 1992 and is Canada's largest independent game developer and publisher. Celebrating its 30th year, and with more than 900 full-time employees, the studio has enjoyed immense success with its original IPDead by Daylight, which now has more than 48 million players around the world and across all platforms. Behaviour holds co-developer credits for some of the gaming industry's largest titles (such as Assassin's Creed, Gears 5 and Tony Hawk Pro Skater 1 & 2) and developed an unparalleled, award-winning culture within the gaming industry. Winner of Deloitte Canada's Enterprise Fast 15 and Best Managed Company awards and listed one of the Best Places To Work – Canada by GamesIndustry.biz in 2021, Behaviour is a leading development studio, cultivating career growth and talent development within the gaming industry. Behaviour counts among its partners some of the world's most renowned brands, including Microsoft, Nintendo, Sony, and many more. For more information, visit: bhvr.com.
About Kadokawa Corporation
Kadokawa Corporation develops a broad range of businesses as a comprehensive entertainment company, including publishing, video, game, Web service, education, MD and business for inbound customers. The company also advances digital transformation, including Activity Based Working (ABW), and a global media mix strategy, which focuses on steadily creating intellectual property (IP) and expanding overseas.
© 2015-2022 BEHAVIOUR, DEAD BY DAYLIGHT and other related trademarks and logos belong to Behaviour Interactive Inc. All rights reserved.
© 2022 Koji Suzuki © KADOKAWA © RINGU/SPIRAL Production Group. All Rights Reserved.
For media inquiries:
Steven Ross
Behaviour Interactive
Steven.ross@bhvr.com