Our Story
Founded in 1992, Behaviour Interactive is Canada's largest independent game developer and publisher. The company boasts more than 900 employees at its studios in Montreal and Toronto. In 2022, its most successful IP, the award-winning Dead by Daylight, surpassed 50 million players on all platforms.
Our successful development history includes multiple partnerships alongside the entertainment industries' finest brand owners, and creators.
Our Difference
We have built our reputation on rigorously developing unique games and transforming the world's most renowned intellectual properties into interactive experiences that are designed to engage audiences across every platform.
HUMAN IN OUR APPROACH

 YET DRIVEN IN BUSINESS
At Behaviour, we work hard and play hard. We promote work/life balance, avoid crunch at all costs, and offer a great work environment. In return, our employees bring their passion to work and help us develop the best projects, on time and on budget.
CREATIVE IN OUR IDEAS

 YET DISCIPLINED IN OUR EXECUTION

We are in the innovation business. We strongly believe in trying new tech, methods, and ideas. It's the result that counts, not how we get there.
INDIVIDUALLY COLLABORATIVE,

COLLECTIVELY COMPETITIVE

We strongly dislike indulging in internal politics. Our employees' agenda is to grow and in turn, this allows Behaviour to become invincible.
PASSIONATE IN OUR BELIEFS

YET BALANCED IN OUR ACTIONS

We are passionate about what we do and always seek new opportunities. We are also flexible and proactive in business.
PUSHING OUR LIMITS

AND LEARNING FROM OUR MISTAKES

We boldly venture into new platforms or audiences, learning along the way, as we fix and ship.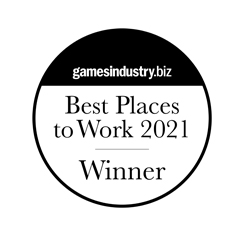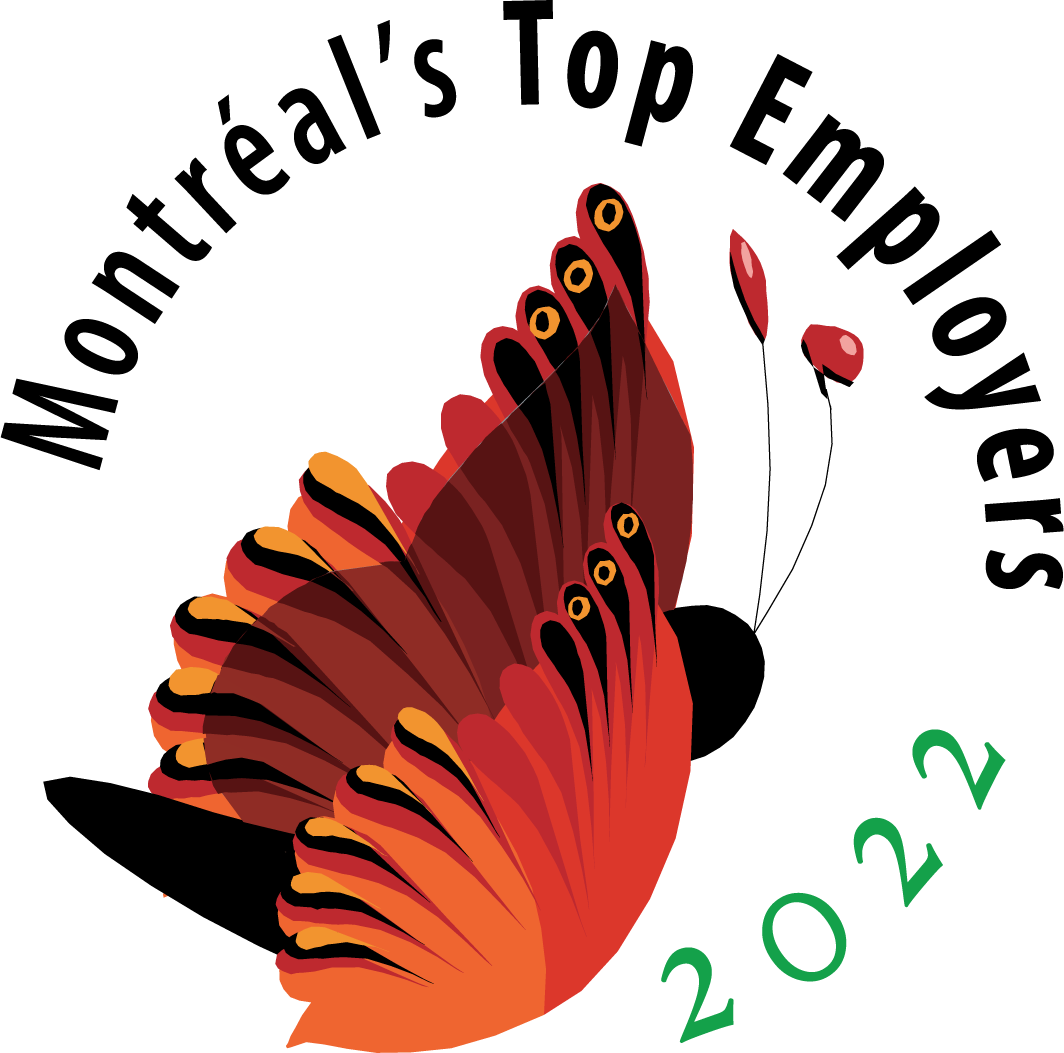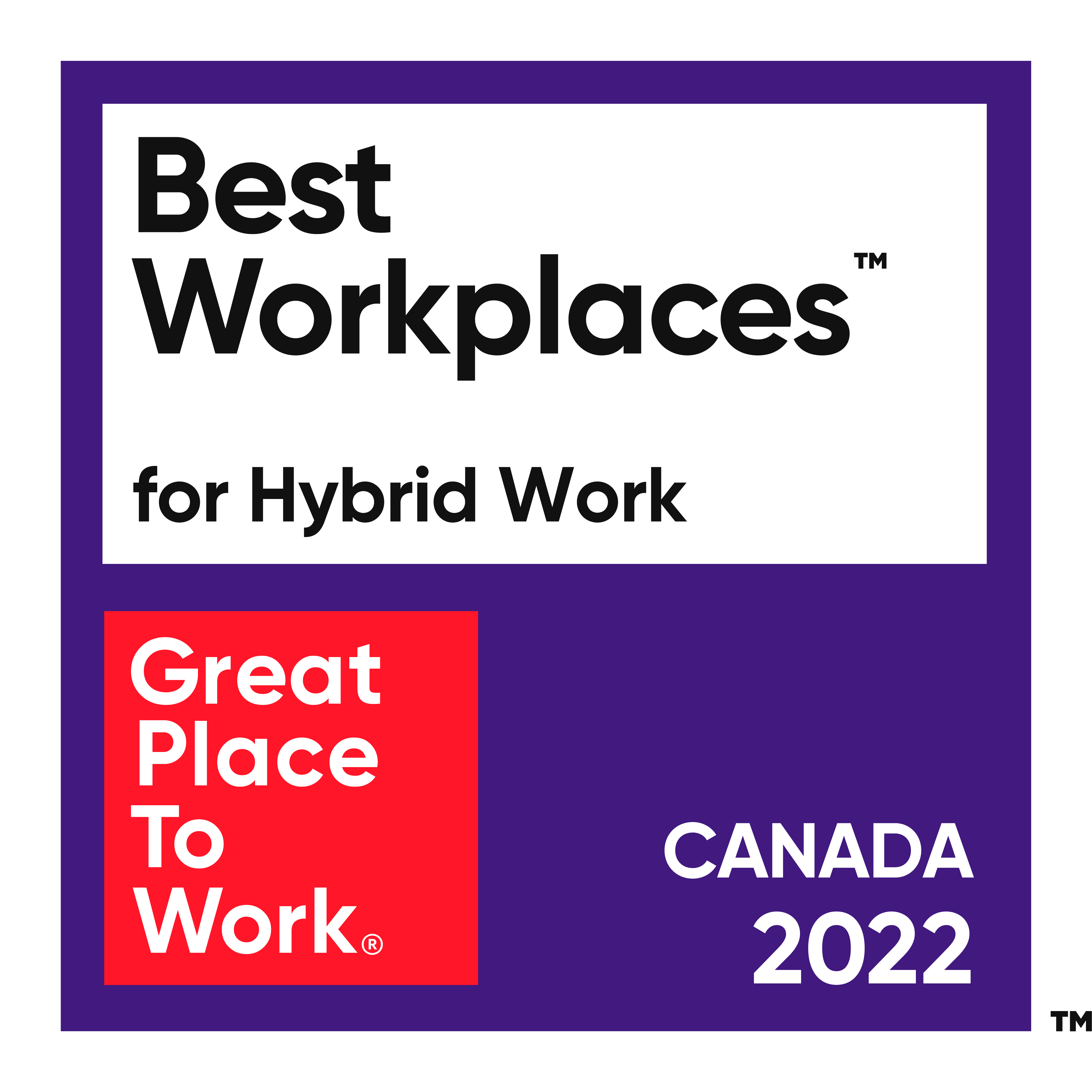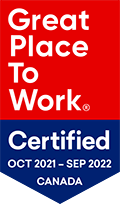 Clients and
Partners
We count among our partners some of the world's most recognized brands.
Work with us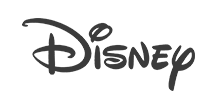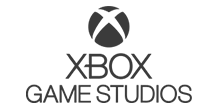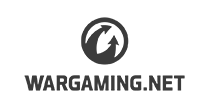 DESIGN-FOCUSED
Our seasoned teams have proven expertise in all aspects of design required by today's evolving market, including traditional gameplay, systems design, game economics, user experience, social mechanics, and data-driven live operations.
Our games are prototyped and fully playable before they reach the pre-production phase … Creating hundreds of experiences across all genres and platforms has enabled us to mold our design teams into effective and efficient creative powerhouses.
TECHNICALLY ADEPT
Our engineers are skilled technical veterans who have worked with every technology available, including our partners' proprietary tools and engines. We are experts in Unity and Unreal, having developed, ported, and remastered numerous titles on these engines.
We have also created our proprietary backend technology, which is currently live on multiple games and many platforms, supporting millions of players worldwide.
DATA-DRIVEN
Behaviour has outpaced the competition and created its internal Live Operations group consisting of product managers, data analysts, customer support specialists, and community managers.
Our teams utilise a wide range of technologies; always learning and adapting processes to be as efficient and data-driven as possible. These Live Operations teams are integrated early in production to drive the business strategy from soft launch onward, focusing on emergent trends and marketplace success through Key Performance Indicator optimization.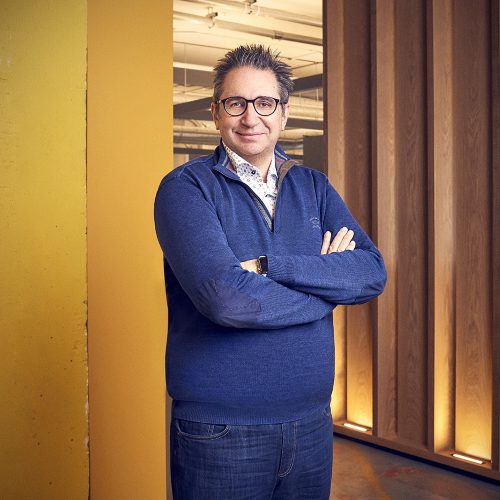 Rémi Racine is the President, Executive Producer and co-Founder of Behaviour Interactive. Since its launch in 1992, Behaviour has grown into one the leading independent video game developers in the world with more than 850 employees at its Montreal studio and more than 200 titles under its belt, including the best-selling original game Dead by Daylight. In 2020 and 2021, Behaviour was recognized as one of Canada's Best Managed Companies by Deloitte, which also named the company among Canada's Technology Fast50 in 2019.
Rémi was inducted into the Canadian Game Development's Hall of Fame as one of the pioneers of the industry. He is a member of the Academy of Interactive Arts and Sciences and the International Game Developers Association. He chaired the boards for the Board of Trade of Metropolitan Montréal in 2008-2009, CBC/Radio-Canada from 2012 to 2018 and Stationnement de Montréal / l'Agence de mobilité durable from 2010 to 2020.
Rémi has a Bachelor's Degree in Finance from the Université de Québec à Montréal.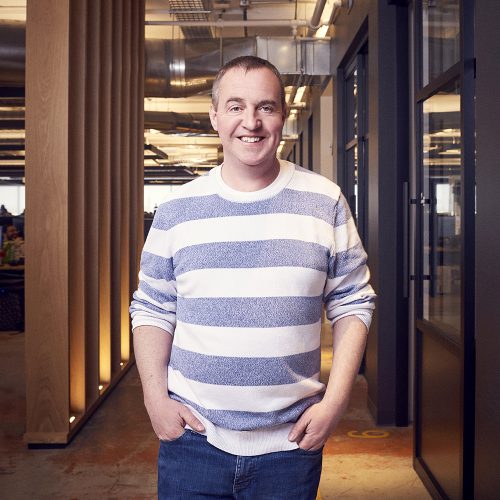 Wayne Meazza heads Behaviour Studios, where his strategic thinking spearheads a visionary group - talented in every discipline - that delivers industry-changing titles in all genres and platforms.
An industry veteran, he has been passionately leading award-winning teams for nearly 30 years. Amongst his many achievements, he was named one of the youngest CEOs in the UK at the age of 28, overseeing projects on PC, console, and mobile.
In his career, Wayne has brokered deals combining a total of hundreds of millions of dollars. With his breadth of gaming knowledge, he possesses a deep understanding of the constant shifts and trends in the industry, inspiring creativity every step of the way.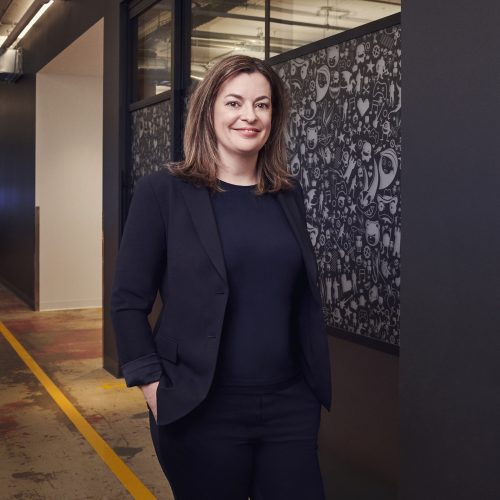 A communication professional with two decades of experience in the entertainment industry, Marie-Eve Boisvert joined Behaviour in 2018. She has spearheaded the overhaul of the company's internal and external communication initiatives including sponsorship, public relations, industry relations, and community outreach programs.
Prior to joining the Behaviour team, Marie-Eve co-founded Credo Impact and La Gare, a coworking space. From 2012 to 2014, she held the position of Vice-President Communications and Public Relations for the renowned C2 business conference. She also made her mark in her thirteen years at l'Équipe Spectra, from 1999 to 2012. There, she played a key role in building and enhancing the global reputation of major events such as the Montreal International Jazz Festival, FrancoFolies de Montréal, and Montreal HighLights Festival.
Marie-Eve holds a Specialized Graduate Diploma (DESS) in Marketing and Communications from HEC Montreal and BA in Communication Studies from Laval University.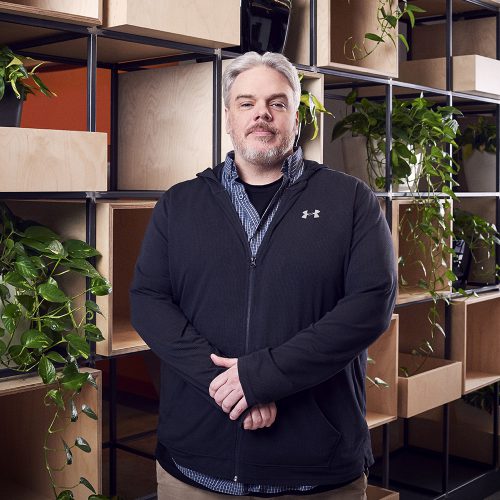 Stephen Mulrooney leads Behaviour Digital which is responsible for the development of original games including Dead by Daylight. He also oversees the company's technical directors and applies his 20+ years of game industry experience to guide technology decisions and build solid development teams. Over the years, he has served in a variety of roles, including graphics programmer, engine team lead, director of the central technology group, and programming technical director.
Before joining Behaviour, Stephen was one of Ubisoft Montreal's first six programmers.
Besides working with an incredible management team, Stephen's reasons for showing up in the morning are his passions for optimization and problem-solving.
Stephen holds a bachelor's degree in Computer Science from Concordia University.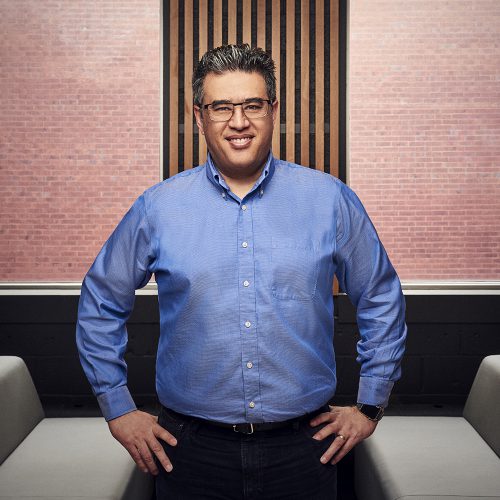 Roland Ribotti leads Behaviour's financial and administration team including finance, accounting, legal, and information technology.
Roland has more than 25 years of experience in financial, strategic and operational management gained in institutional and entrepreneurial settings including the largest Canadian media and telecommunication company and the most important Canadian Fund Manager. Throughout his career, Roland has sat on multiple Board of Directors and has proven to be result-oriented and gained a reputation for his reliability, quick mindedness, creativity, organisational skills, polyvalence, and ability to foster a collaborative environment.
Roland has a Bachelor of Business Administration (Finance), with honors, from the Université du Québec à Montréal; a Master's in Business Administration from McGill University, and is a CFA Charterholder (Chartered Financial Analyst).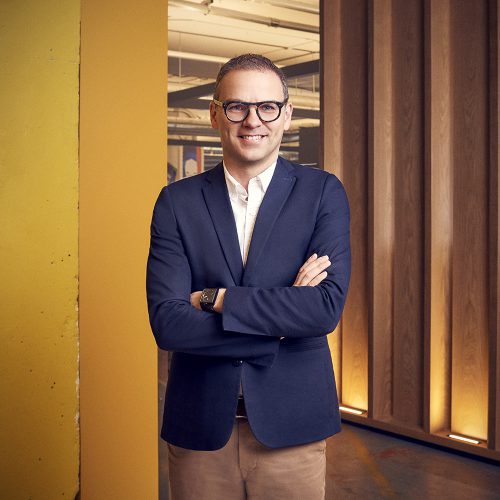 Dominique Lebel leads Behaviour Business Solutions, which is dedicated to corporate services. Together with his team, Dominique develops custom digital solutions for national and international brands that want to harness the business potential of video game technology.
Over the years, the Business Solutions team has enabled companies in various sectors to benefit from the creative and customer service expertise of video game specialists and innovative gaming technologies, notably those that facilitate customization, visualization, simulation and 3D experience.
Prior to joining Behaviour, Dominique headed the Montreal office of Cossette Communication, Canada's largest communications and marketing company. He was also Deputy Chief of Staff to the Premier of Quebec. He now chairs La Guilde du jeu vidéo du Québec, the organization that represents video game makers across the province.
To learn more about the work of the Business Solution team, visit our https://www.bhvr.com/fr/solutions-daffaires/ web page or read our blog https://www.bhvr.com/fr/coup-de-projecteur-sur-solutions-daffaires/.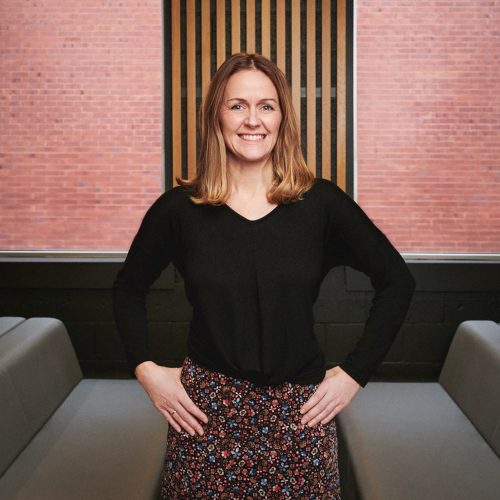 Kalina Morin leads efforts to position Behavior Interactive as a leading employer in the video game industry. She plays a key role in enabling the continuous and lasting success of the business by aligning workforce and talent acquisition practices with business strategy.
Kalina thrives on having employees feeling inspired, fulfilled and genuinely happy in the work they do. She excels in fast-paced environments and has 20 years of experience managing the HR challenges posed by rapid growth in both the engineering and tech sectors.
The born-and-bred Montrealer has held high-level positions in Canada, the United States, and France and has a bachelor's degree in Psychology from the Université de Montréal.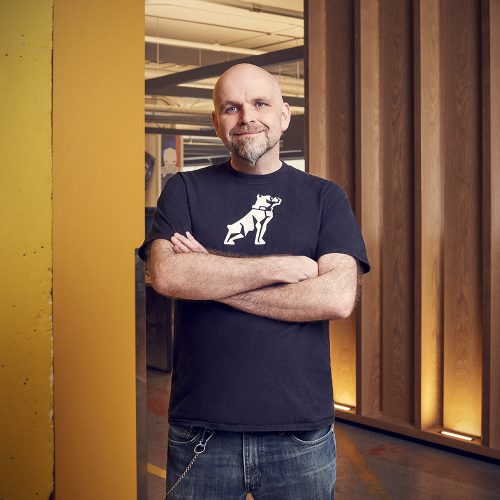 Oz helped create the Digital studio at Behaviour responsible for creating, developing, launching and running original IP's, the first of which was Dead by Daylight. His 30 years of experience has seen him involved in the creation of over 20 original IP's and he has made his home Behaviour for the last 16 years working on over 40 products.
As well as overseeing the creative direction of all the titles he also runs the R&D group who's ongoing mission is to "prospect for Behaviour Digital's future".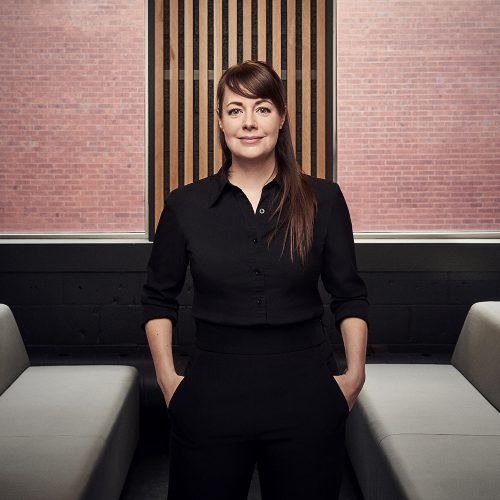 Stephanie Marchand launched her career in the video game industry more than 18 years ago as a programmer. Her passion for game development, project management and fostering new leaders has led her to hold many roles, including Lead Engineer, Producer, and Executive Producer before being named Vice-President – Production for Behaviour Studios.
Stephanie has taken part in more than 45 game development cycles in partnership with industry giants such as Microsoft, EA, Ubisoft, King, Bethesday, Sony, Activision and Wargaming.
Stephanie sits on the Board of the Guilde du jeu vidéo du Québec and is a member of the Board of Trustees of the Montreal Museum of Fine Arts.
She holds a Bachelor's in Computer Engineering from Polytechnique Montréal.
Jean-François Mercure Burroughs brings nearly 20 years of experience in the video game industry to his work as VP Production with Behaviour Digital. Most of that experience has been gained at Behaviour, where he started as a game programmer back in 2006. Jean-François's natural abilities as a leader and decision-maker saw him quickly rise through the ranks to his current position, which he assumed in late 2021.
Jean-François excels at creative problem solving. He is a master of scoping who applies his deep experience to proactively assess and mitigate production risks, establish priorities and balance quality, time and cost. During his time at Behaviour he has played a leadership role in the production of more than 30 games, such as Dead by Daylight and WET.
Jean-François holds a Bachelor's in Computer Engineering from Polytechnique Montréal and certificates in Finance and Project Management from HEC.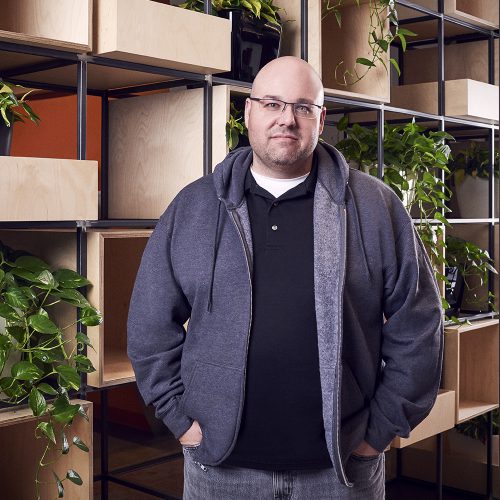 As an industry veteran, Chris Ferriera leverages his 20+ years' experience to work with all our development teams, Live Operations teams, and partners to reach the highest level of quality for our games by establishing and maintaining the creative vision with our teams. Chris also engages actively with publishers and brand holders across the globe to ensure they select Behaviour as their developer of choice and manages those relationships as they transition into full and future development opportunities.
Chris entered the video game industry as one of the initial employees when Ubisoft expanded to open a New York City development studio. From that time Chris grew within the industry which led him to work on EA's prestigious Lord of the Rings film trilogy games, followed by The Godfather. Furthering his success with Electronic Arts, Chris was able to delve into creating new IP with his work on Army of Two.
Chris joined Behaviour in 2009 and began guiding our teams in translating top-tier prestigious brands from major partners.