Sure, we could reach for the stars when developing games, but why stop there?
At Behaviour, our purpose is to reimagine what video games can do and bring those ideas to life. This union of unfettered creativity and technical know-how lets us dream big and scope and transform our reveries into reality, all with an unwavering eye on work-life balance and our team's health and happiness. 
Whether you're working from home, our studios in Montreal, Toronto, Seattle, the United Kingdom, or Rotterdam – or your cabin by the lake! – we do everything to make our team members feel welcome and valued. You'll develop your passion, learn constantly, and watch your career take off in the most positive work environment imaginable. 

Behaviour is divided into three main business units: one dedicated to original games, one to our work-for-hire services, and another to our Business Solutions division. This diversity is a key competitive advantage and means there is never a shortage of interesting projects on the go. 
Our Original Games division focuses on the creation, development, and maintenance of Behaviour-owned IPs such as Dead by Daylight and Meet Your Maker.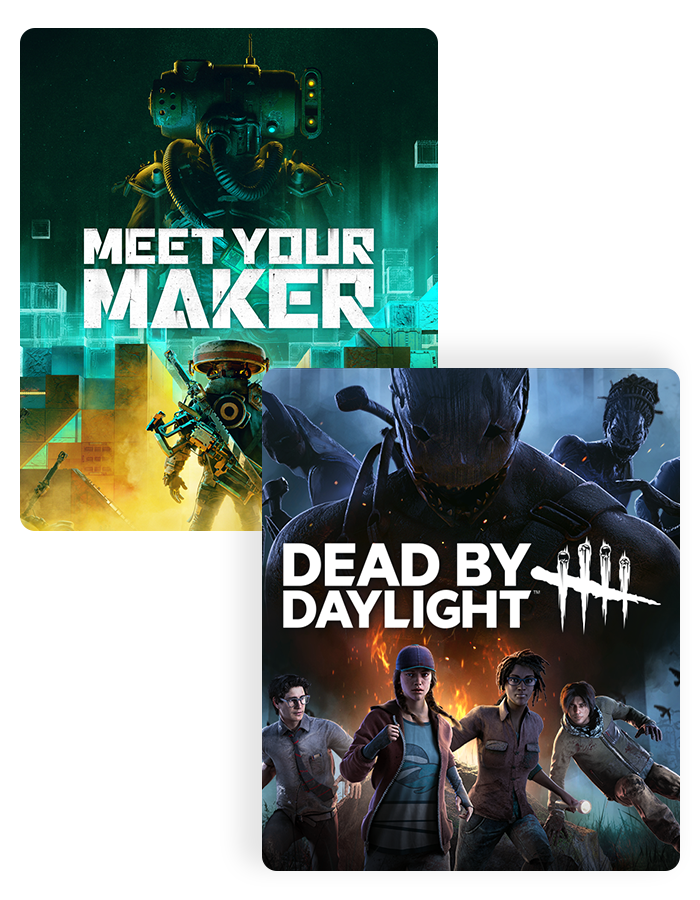 Services
Our Services unit is a world-leading provider of full- and co-development services for a range of partners, such as Microsoft, Sony, EA, Warner, Netflix et Take Two, just to name a few!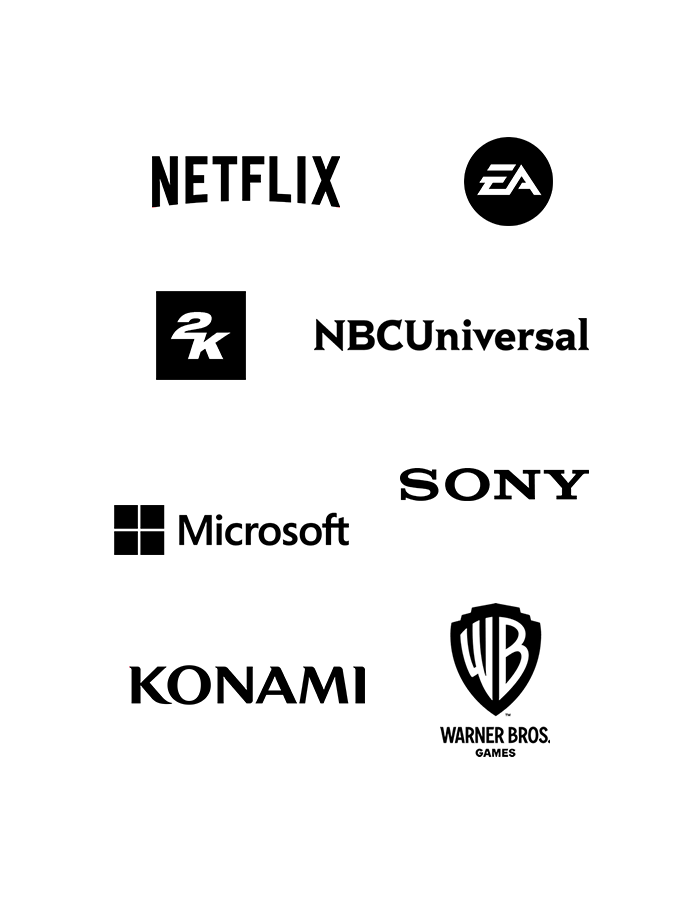 Business Solutions
This division puts game technology and Behaviour's extensive expertise at the service of clients outside the video game industry.
Behaviour keeps on growing! Along with our headquarters in Montreal, we now have studios in Toronto, Seattle, two in the United Kingdom (Behaviour UK-North and Behaviour UK-South) and Rotterdam.
Perks and Benefits
Fear not – we've got your back. Every member of our team benefits from top-notch group health insurance, a generous amount of paid time off, a reimbursement program for expenses related to wellness, gaming, transportation or working from home, and a whole lot more!
We offer a choice of top-notch group insurance coverage and reimbursement of expenses related to physical activity, as well as programs in each studio.

The option to work from home is here to stay at Behaviour. Employees have the choice of working either full-time at home or our office, or a combination of the two that we call FlexWeek.
It's hard to find balance. And even harder to check everything off your to-do list without having to sacrifice something on the way. At Behaviour, you don't need to sacrifice anything. You get to work in one of the most booming industries out there, without putting in the crazy hours.
No vacation shaming here! In fact, we give everyone a generous time-off allowance and encourage everyone to rest and recharge.
Whatever your plans for the future, we will help you reach your goals by contributing to your retirement savings through our group retirement savings plan.

We're big fans of celebrating our successes and creating opportunities for employees to relax, unwind, and connect. Happy hours, parties, and all kinds of awesomeness.
STAY ON TOP OF YOUR GAME.
We believe that staying at the top of your game is a team effort. That's why it's so important for us to offer you the training you need to take your skills to the next level.

Are you overflowing with ideas? At Behaviour you are free to work on your own projects outside work and on your personal time. If your creation is not at risk of conflict of interest, then it belongs to you 100%! (There's some additional legal fine print, of course!)
We have expertise in all the key disciplines that it takes to make world-class video games.
INTRIGUED?
Check out our job openings
| Jobs | Discipline | Work type | Location |
| --- | --- | --- | --- |
Behaviour is a big believer in creating opportunities for up-and-coming game makers to learn and hone their craft. Our dedicated Internship page has everything you need to know about these unique opportunities to gain experience alongside some of the best minds in the business.
Are you eyeing a position at Behaviour?
Here's what you can expect from our recruitment process.
1.
CANDIDATE ANALYSIS AND SELECTION
With dozens of new positions added each month, there is never a dull moment in the life of our recruitment specialists. They select the most promising candidates, oversee technical tests, conduct phone interviews, and schedule on-site interviews.
2.
INTERVIEWS
Depending on the position and the project's requirements, you may be invited to up to 3 interviews and asked to complete a technical test. The recruitment specialist will accompany you every step of the way to answer your questions, review salary expectations, take your references, agree on a start date, etc.
3.
FINAL SELECTION
If you've made it to this stage that means you are one of 2 or 3 candidates that we are seriously considering for the position (good job!) We promptly get in touch with candidates who were not selected but whose resumé we will keep on file.
4.
OFFER
The best part of our recruitment specialists' day is making an offer to a new team member. High fives all around!
5.
ONBOARDING
We want you to feel like a member of the team even before your first day. The orientation begins the minute you accept our offer. We will provide you with all the information you need to set you up for success from day one.
Talent knows no frontiers! Here is what you can
expect if you are applying from outside Canada.
1.
FIRST INTERVIEW
If we have selected your application, a recruiter will contact a member of our Immigration and Mobility team to evaluate immigration and relocation options. Since we must meet strict Canadian immigration requirements, it is crucial that you provide all relevant information so we can assess the feasibility of obtaining a work permit.
2.
SECOND INTERVIEW
You've passed the first hurdle! We've confirmed that we can move forward, and the recruitment process begins: On-site or virtual interview, technical test, second interview (if necessary), reference check, etc.
3.
OFFER AND WORK PERMIT
You're the winning candidate! The recruiter will present the offer for you to sign. Once it's signed, a member of the Immigration and Mobility team will contact you to discuss the work permit process for both yourself and your family (spouse / common-law partner) and study permits for your children. You will have to provide the documents and information needed to finalize the immigration request. You will be accompanied throughout this process and we will help you with any questions you might have about housing, the cost of living in Montreal, access to government services, etc. Our Immigration and Mobility team is available and dedicated to facilitating your arrival in Canada.
4.
ONBOARDING
Packing up your life for a new job in a new city or country can be stressful, but you are in good hands! Our team will arrange your transportation from the airport, help you find temporary housing and set up with basic services (banks, social insurance number, health insurance, etc.) The support does not end there — our Immigration and Mobility team is always ready to answer your questions about relocation and to help you adapt to your new surroundings.
Here are a few precious tips & tricks that'll take
you from applying to your first day.
YOUR RESUMÉ
Don't be modest! Your resumé should convince us that you are the ideal candidate for the job by showing off your most recent and relevant experience.
Keep your resumé simple, short, and to the point: 2 pages clearly outlining your work history is plenty (spare a thought for the recruiters who review hundreds of profiles every week!)
Also include information about your studies, academic, professional affiliations, technical and language skills, and community engagement.
YOUR PORTFOLIO
It goes without saying, but make sure that the link to your portfolio works (don't forget to test it in different browsers) and don't omit to include the titles of published games to which you contributed.
Sometimes less is more: while it can be tempting to showcase all your work, only present examples that illustrate the talent and skills that correspond to the job description.
ROCKING THE INTERVIEW
We get it, interviews can be nerve-racking. The best advice we can give is to take a deep breath and relax! Remember that the interview is not a test but an opportunity to get acquainted and assess the fit between you and Behaviour.
You'll feel more at ease if you read up on Behaviour, refresh your memory of the job description, practice your key messages, and prepare your questions. Be ready to answer questions about your salary expectation and working conditions. The more prepared you are, the more confident you'll feel.
You've got this!