PEOPLE OF BEHAVIOUR
Pride, Part II
Why is it important to you that the company you work for supports Pride?
Nicolas Barrière-Kucharski, Game designer, Il/Lui/He/Him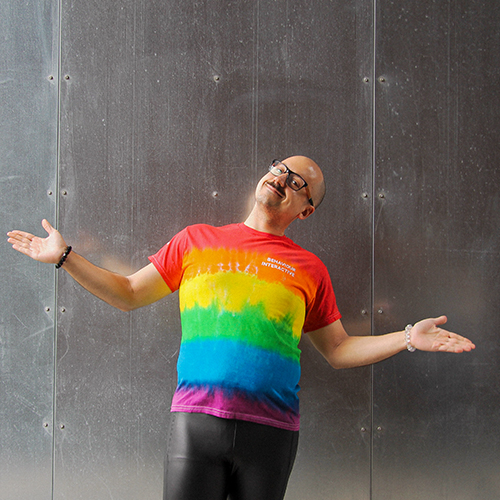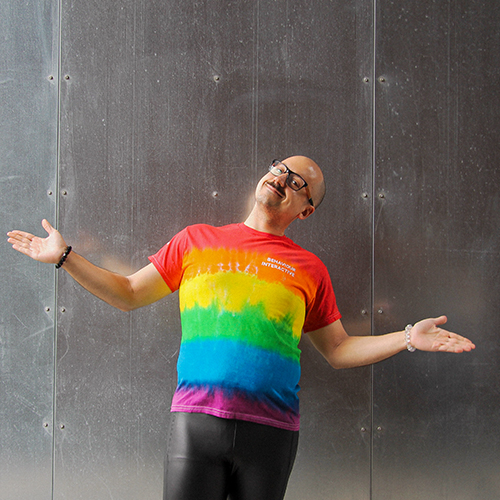 It's wonderful because it affirms that my community publicly rejects the social exclusion of queer and people of marginalized genders, and participates in the promotion of human rights locally and internationally!
Benoit Devienne, Programmer, Il/Lui/He/Him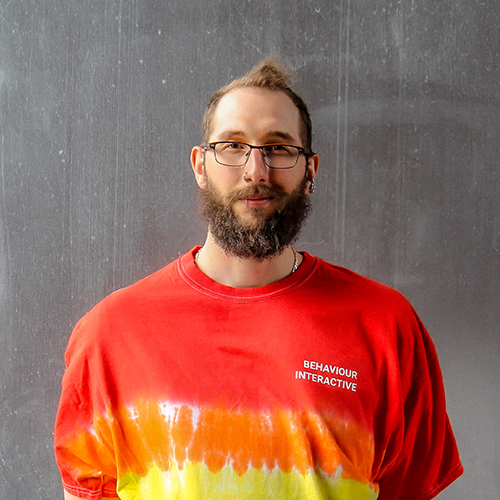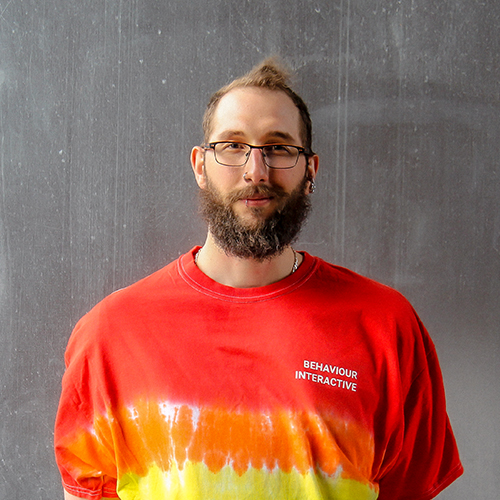 It is important for me to defend a whole bunch of values that are close to my heart and working for a company that supports them is one of the actions that make it possible to move towards a less stereotypical and more inclusive future. From my point of view, working for an entity that does not respect my values would be a form of hypocrisy on my part.
Mélissa Bisaillon-Germain, QA Tester, Elle/She/Her/They/Them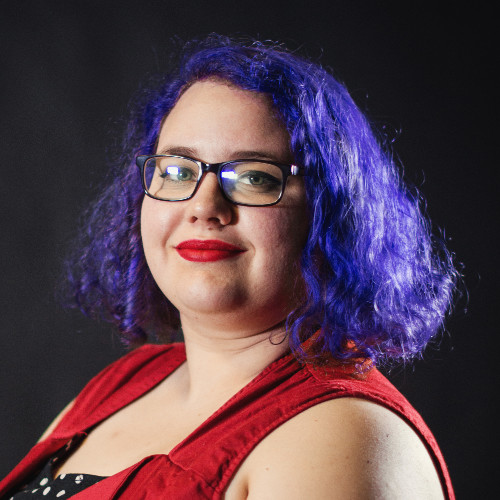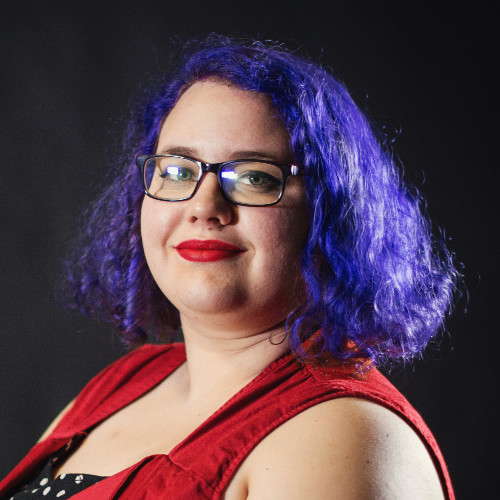 I believe it's important to work in an environment where you feel respected and where you don't fear being yourself. Seeing that the company I work for supports people in my community and takes steps to make everyone feel welcome and listened to is something that not only makes me happy, but also gives me confidence. Having the privilege of being able to be myself at all times is something I wouldn't trade for anything in the world.
Antoine Bouchard-Côtes, Sound designer, Il/Lui/He/Him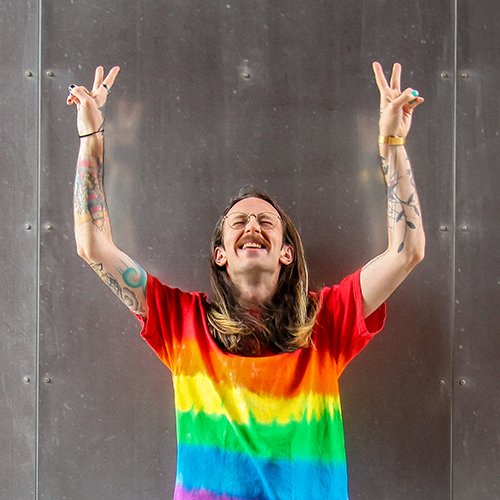 To support Pride is to become aware of and make the effort to recognize the difficulties, obstacles and fears that many people in the community may face on a regular basis. As an employee, feeling welcome and safe in your workplace is super important. Knowing that Behaviour supports and encourages Pride makes me even more proud to be part of this great team, and it makes working days so much lighter and more enjoyable.
Nikita Ratuski, Programmer, Elle/She/Her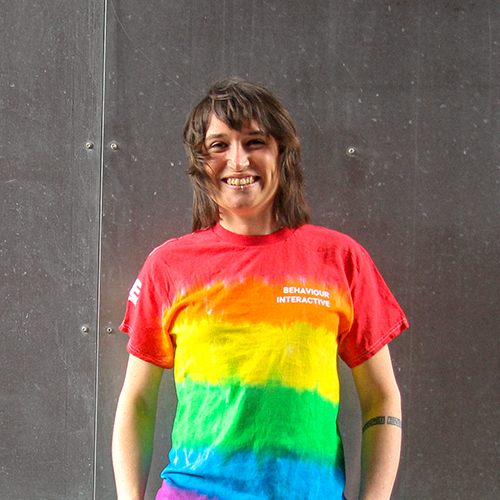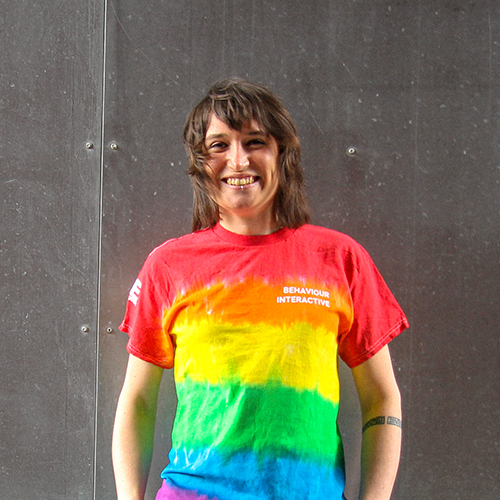 Behaviour as an entity has immense reach compared to an individual like me. I've been on Twitter for about 10 years and have less than 200 followers (probably because I mostly post bad puns). Behaviour is in a position to advocate for progressive causes much more effectively, and it is reassuring to see that in action. It's important to make real, tangible support efforts during Pride since too many corporations out there have adopted a cynical approach where they display a rainbow flag briefly then take it down and call it a day. The Behaviour team has done great work in the past and I am excited to see what we'll accomplish moving forward!
Lauren Jewel Salonin, Video team lead, Elle/She/Her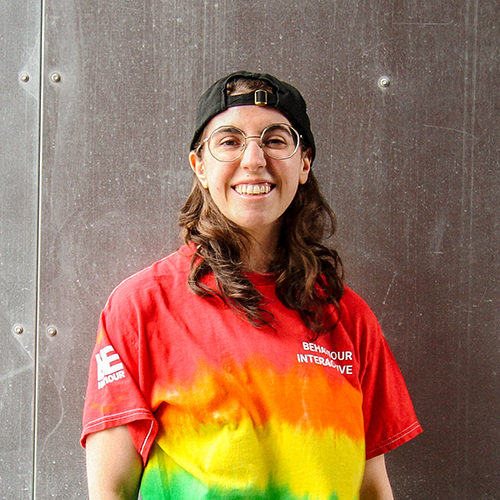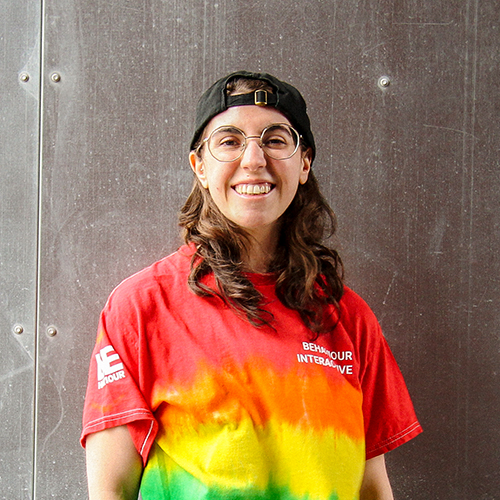 It is extremely important for me to work for a company like Behaviour that supports Pride and LGBTQIA+ causes in general because it truly shows they value all of their employees regardless of how they identify. It also gives me a sense of belonging, which I never had at any of my previous jobs. The fact that we have a community of LGBTQIA2+ people here at Behaviour that I can talk to about happenings in the community is invaluable to me!
Mae Morisson, Influencer manager, Elle/She/Her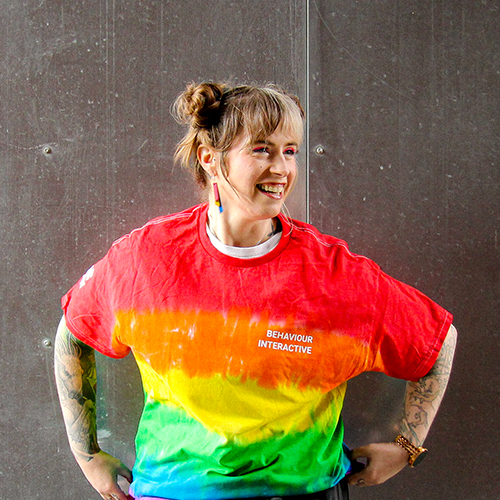 I think it's important for me to work at a place that aligns with my values. I choose which companies I want to support with my wallet all the time and choosing where I plant seeds for my career is just as important. I was drawn to Behaviour by discovering it through Queer content creators on Twitch and knew I wanted to be a part of it. Behaviour really supports its LGBTQIA2+ fans, creators, and employees. And each year it keeps getting better! Being a part of #IntoTheRainbow's creation and with the help of many people & teams across Behaviour, watching it become an annual tradition. Last year we raised over $10.5K, and this year we raised $14.5K!! On top of that, Behaviour gave an additional 10K to Project10 … watching everyone come together it all brought tears to my eyes. Keep your eyes peeled for next year's #IntoTheRainbow and Community Pride celebrations because they keep getting bigger and better.
Wade Alexis, QA Tester, They/Them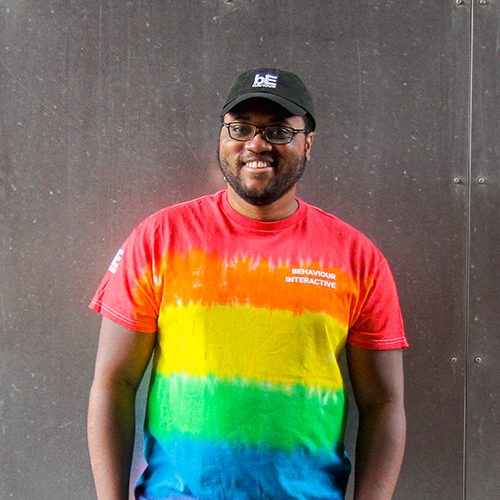 It shows that you're not alone, your workplace is often the space you'll spend your day to day. So to me knowing that the company I work for isn't scared to stand alongside me and my peers before, during and after Pride Month is reassuring. I would like to work for a company that loves and respects their employees regardless of their identity.
Morgane Toulemonde, Community manager, Elle/She/Her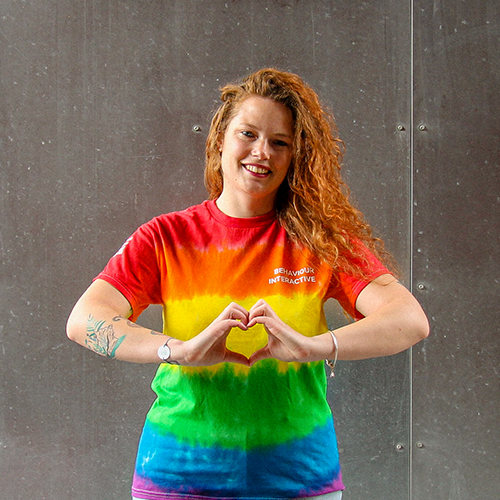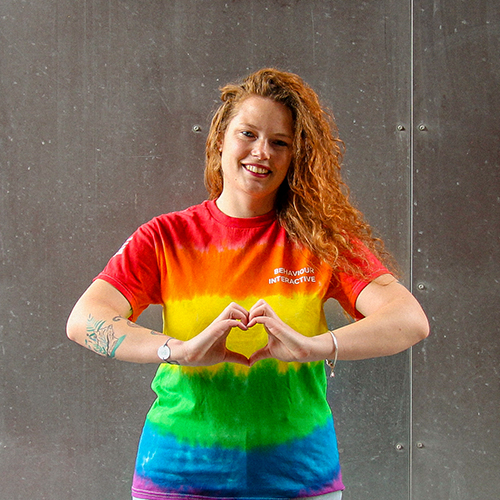 This is important because it shows that the company does not discriminate, that people are open and welcoming. This shows the world that our workplace is a safe place for us and that we are respected like all our other employees. It allows me to feel like myself, even in my workplace and not have to hide behind a false image or worry about losing my job to clearly show my membership in the LGBTQIA+ movement! It is a chance to grow in a company that evolves with the times and I am very proud to work for a company that accepts differences without judging them.
Catherine Kinsbergen, QA Team Lead, Elle/She/Her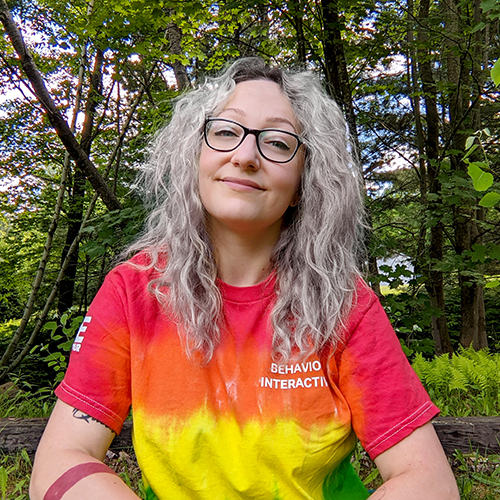 It tells me that I invest my time for people who want to build a better future for all, for whom it is important to defend their values and who see the need to take a stand against injustices. It is necessary that my employer offers a healthy and safe environment as well as opportunities to all their employees. This is how a bond of trust is created – people have a voice, we support initiatives and we have extraordinary results.
Florence Lavoie-Côté, QA Team Lead, Elle/She/Her/They/Them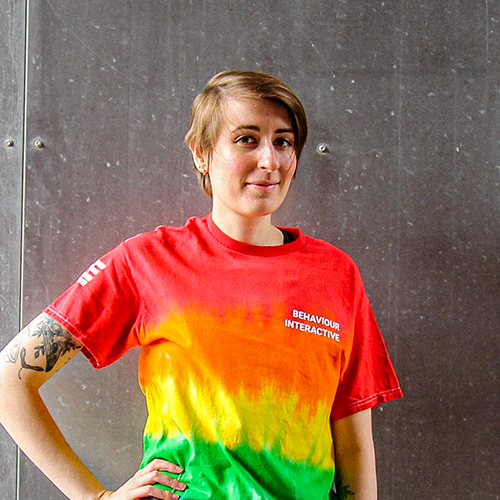 To support Pride is to support human rights. It is to honour those who fought and continue to fight for the right to live with dignity and authenticity. It's about allowing the LGBTQIA2+ community to feel accepted, valued and proud as much at work as anywhere else. It's about letting people know that we have a place in this industry, and in return we can make it even more vibrant and colourful than ever.