PEOPLE OF BEHAVIOUR
Antoine Bouchard-Côtes
Antoine Bouchard-Côtes is a Sound Designer at Behaviour Interactive.
Hi, Antoine! Tell us how you joined Behaviour.
After finishing my studies in game design and level design, I did a Quality Assurance (QA) internship at a very small studio. I learned a ton there, but the studio wasn't quite the right fit for me. That's when I noticed that Behaviour was looking for full-time testers. Since I already liked the company and Dead by Daylight, I applied. I came in for an interview, and it went very well!
What's the difference between starting as a tester and as a game designer?
As a tester, you get an understanding of the pipeline very quickly. You may not completely master it, but you learn that one bug might need to be fixed by the art department, while another might need to be fixed by a programmer—even if it's an audio issue.
Since testers get to know the games so well, they can interact directly with players on Discord channels. Testers get a faster understanding of whom to talk to across different teams, and they touch on everything. All this allowed me to interact more closely with Ian, who was a sound designer—and one thing led to another, which brought me to sound design.
Did you just kind of end up in sound design? What was your journey like?
Yes and no. I was filling in for a tester who was handling sound, and I loved the experience. So, I ended up going up to Ian Chuprun quite a bit. I sat next to him, and he would explain what I should hear in specific situations. He would ask me if I heard a given sound or texture on a given surface. I was completely fascinated by it all and thought to myself, "This is what I want to do!"
How do sound designers normally start their careers?
Sound-design positions are pretty rare. Generally, companies will ask for 5 to 10 years of experience because, other than in large studios, you tend to be alone on a project.
I started out as a junior on Meet Your Maker, creating sound assets and helping out Ian. I was pretty lucky because Behaviour wasn't looking for someone with three or four years of experience to modify existing assets and come up with new designs, since the project was too far along for that, which was perfect for me. I just wanted someone to tell me what to do because that was how I was going to learn. I needed to be mentored.
Did you have a musical background?
Yeah, I studied music in CEGEP, but not really sound design. I studied jazz-pop piano! What I liked most about the program was the creative side of things because I have a strong need to create. The problem was that that's not what you learn in CEGEP. You learn to position your fingers right, to read sheet music, etc. I didn't like much like any of that.
On the other hand, I geeked out in my MIDI music class (which was in 2006-2007) and bought myself a laptop some time later to be able to make my own music.
Sound design has absolutely nothing to do with creating a piece of music, but it helps me in my day-to-day work. Playing music every day helps you develop an ear and recognize what's good and what isn't. Besides, it's also a sound designer's job to integrate the music into the game and make sure everything works smoothly.
Would you be interested in composing music for a game?
For sure! I'm not an orchestration pro, but some games have an electronic sound, and that would suit me better—like FEZ, where it's all synth-based music. That's the kind of music I would like to make but for now, I'm just fine with sound design!
What does a typical day as a sound designer look like?
I start by playing the game. I play it two or three times because I think it's important to see what others have added to it. Then I get to work, which for now involves optimization. I'll give you an example: When you hear the sound of a sword hitting against a guard, I had to mix eight different impact sounds together to create a single sound that's pleasant to the ear. That's optimization.
There are also special circumstances when I have to record myself crushing vegetables at home to add the sound of gore in a game. I don't get to do it every day, but it's always fun to do it yourself.
What led you to video games after studying music?
I'm actually from Joliette. Over there, music is very grounded in the folk and classical traditions, and that's not really what I do with my band.
We came to Montreal because new, different kinds of acts would get discovered here. We were doing a lot of shows but at a certain point, I needed to make some money. So, I asked myself this question: "Antoine, what do enjoy doing in life?" The answer was simple: I loved video games and had been playing them since I was four years old. I just had to do something in the field. That's when I started studying level design.
You like having a presence on social media, including TikTok. How long have you been on the app? What attracted you to it?
I think I downloaded TikTok at the same time as everyone else, at the beginning of the pandemic, question mark? I downloaded it because I wanted to see what everybody was talking about. After a while, I couldn't take my eyes off it.
I was posting basic videos. It was my Subway video that got things moving.
Is that when you found your style?
Not really, but now my performances are more intense because that's what the world loves. I realized that people find it funny when I'm spontaneous, so that's what I decided to put emphasis on.
In only a few months, your subscriber count exploded. What does your daily life look like now?
People recognize me in the street! Folks take selfies with me! It's surprising, because I've been posting content on different social media platforms for years, like YouTube and Instagram, and the only people who saw my posts were my friends and family.
So, I thought that posting on social media was an anonymous experience.
People are generally very nice but now, when I walk past a school at lunchtime, I put my hood up!
What's next for you?
I want to keep working at Behaviour, that's for sure. I enjoy working here and the audio team is really great.
Otherwise, I'd like to keep things going on TikTok in my spare time, which will probably bring about bigger and bigger collaborations.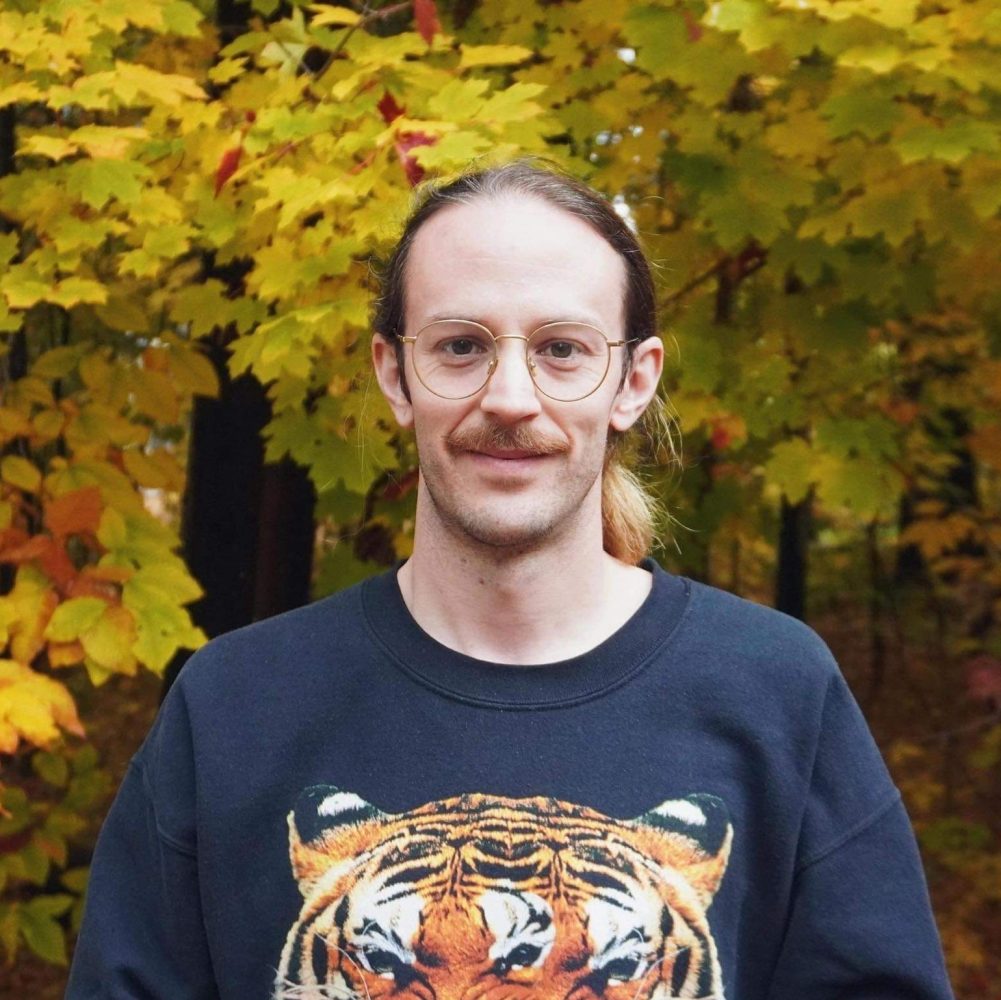 To join our team, have a look at our job postings here!