MAKING GAMES
LiveOps at Behaviour: Content Updates
Germany's Making Games magazine recently profiled Live Operations at Behaviour Interactive and we are republishing that series here with permission. In this article, Senior Product Manager, Jérôme Nguyen Van Long, looks at the value of a transparent, player-centric vision for content.
Jérôme Nguyen Van Long is a lifelong gamer and now Senior Product Manager on Dead by Daylight. He has led multiple releases of Dead by Daylight chapters including popular licenses such as Stranger Things and Silent Hill and the battle pass monetization mechanic. Jérôme has nine years of product management experience and is a strong believer that business intelligence, player experience and an experimentation mindset can bring success to a game.
What makes an online game ­replayable?
How do you keep players coming back for more over a period of not months, but years? Between the game loop, game goals, social interactions, retention mechanics, etc., there are so many possibilities!
The most obvious way to make your game evolve is by adding new content, which can be done through a variety of tools, systems, and disciplines.
On the developer side, the dream is to improve the game over time with the help of continuous player feedback and data collection. A game's live operations then ­permit studios to understand player behaviour even further and optimize where opportunities are found.
Beyond optimizations and bug fixes, new content is the most essential type of ­update. Players are always willing to see how their game changes and how an ­innovative dev team can push it even further to make it even more unique.
For new players, this is a sign of commitment from the development team — that they believe in the game and that it's worth their time. Certain updates may even alter the game loop and/or add new layers to existing gameplay, encouraging players to return.
In other words, a content update lets you improve retention and provides an ­acquisition boost, all while improving your own game — it's a win-win situation. In the era of online games, it has never been as easy to change a game's content!
Chapters

At its core, Dead by Daylight was designed to be replayable. After all, unpredictability is one of the game's pillars. Each match should be different from the previous thanks to the variety of characters, procedurally generated maps, player behaviour and the core asymmetry of the game. However, we believe we can push the unpredictability even further and keep surprising our player base.
Dead by Daylight relies significantly on our content update pipeline. Every three months, we release a major update that we call a Chapter. Each Chapter contains many changes, but the spotlight is on the new characters and environments brought to life by the team. These new characters then allow us to explore new lore, change gameplay, and, most importantly, to change the meta. Every new Killer, especially, brings some crazy new mechanic into the game. For example, invisibility, teleportation, stealth — you name it!
The creative process to produce these Chapters is also extremely similar to a full-size game's production phase. There is a concept phase, where the team is pitching crazy ideas, then a prototype to verify that the idea is fun to play. This is followed by visual and narrative iterations to emphasize the horror and fit, a go-to-market plan with the Marketing team for how we will communicate this to the players and, finally, the collection of player feedback so we can make adjustments if needed.
The Archives

Six weeks following the release of each Chapter, we release large updates called Mid-Chapters. These are content drops that differ from the main Chapters as they do not focus on adding new characters but instead offer new Tome & Rift releases for The Archives. The Archives is effectively a battle pass feature with two different systems — one for in-game challenges & lore collection (Tome) and the other for monetization & cosmetics (Rift). The Archives was for us a way to increase replayability as it offers players new goals and allows them to discover a fresh new side of Dead by Daylight by exploring each character's lore far deeper than before. Players now expect this expansion of the Dead by Daylight universe to release as episodic content and look forward to discovering what happens next to their favourite characters.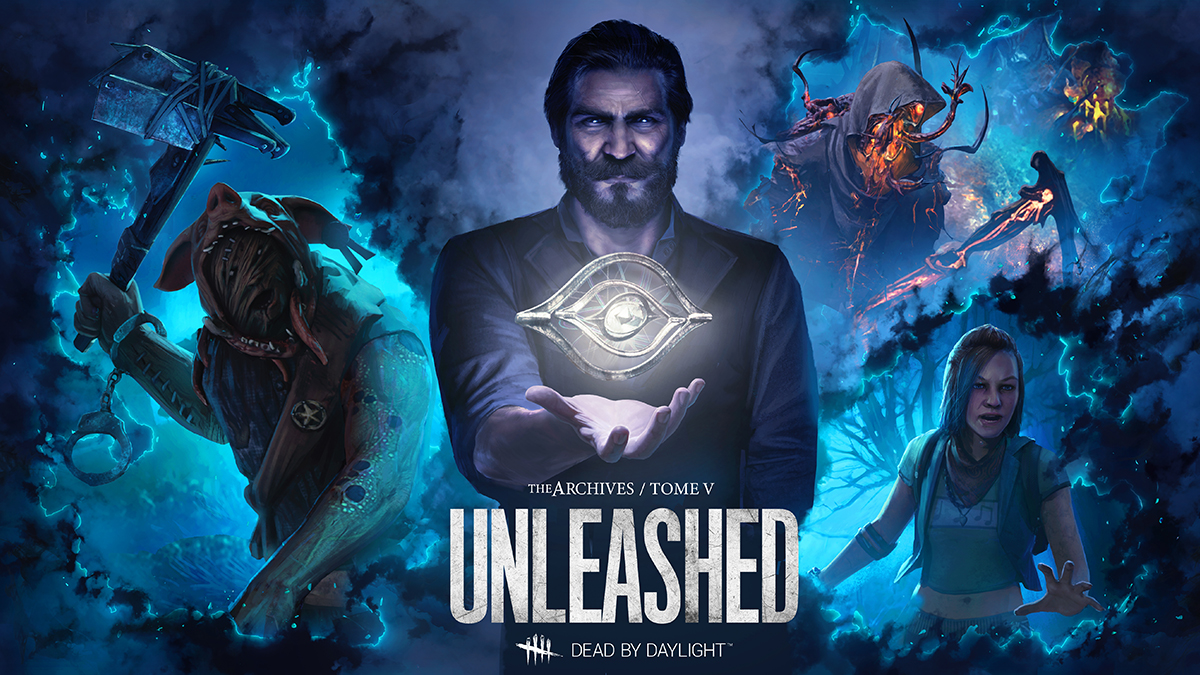 Meta Content

The new characters and the Archives system have become our bread and butter. It's this cycle of content that players can expect every six weeks and it gives them a reason to return to the game. However, this is not the only type of new content that we provide to players — the content updates can also be an improvement on a meta-level. In our case, as a game as a service, Dead by Daylight needs to adapt to evolve. We believe that players should be able to play Dead by Daylight together no matter which platform they're using, and, to this end, we have now implemented Cross-Play and Cross-Progression. Since we want Dead by Daylight to be successful for many years to come, we are also proceeding with a massive graphical update of our in-game assets.
Clear Vision and a Common Goal

Updating your game content may seem like a walk in the park at first, but the reality is more like a triathlon. Your team will quickly face the realities of live production where every team member has great ideas for improving the game, but resources are limited. You will need to work together to prioritize which items should be added to the roadmap. A crucial element of this is having a clear vision of where the team wants the game to be in the next year, two years, five years, etc. Every item added in the roadmap should serve this vision.
The next step is always to align your team behind this common goal and take their professional opinions into account. What we've learned at Behaviour Interactive is that you can never go wrong by having a vision that is both transparent and player-centric. Players are why your game exists — no players means no game. The gaming industry has evolved over the past decade, and players better understand now the difficulties of running a game. By working with your community and focusing on them during your development, they will provide all the support you need to help make the best game possible.
Content updates can take many forms but exist for one core reason: making sure your players are having tons of fun while allowing your team to explore an infinite realm of creative possibilities.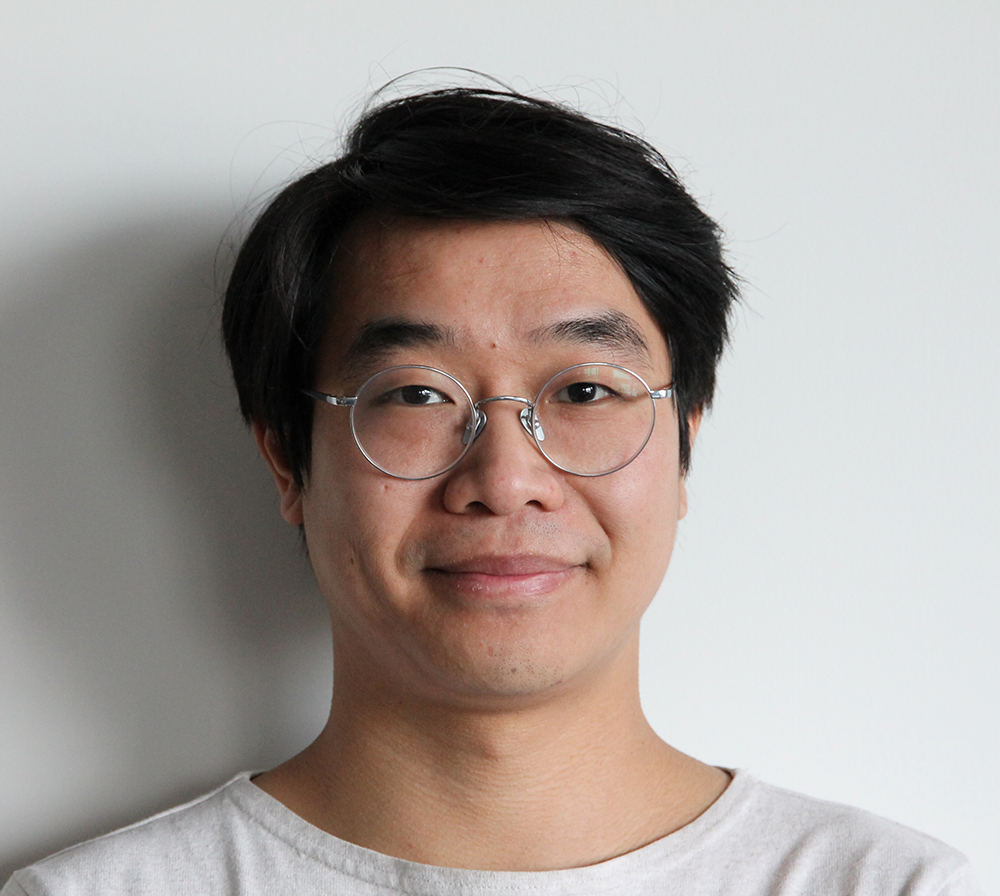 Jérôme Nguyen Van Long
Senior Product Manager