FROM BRAZIL TO CANADA
Victor Hugo Harmatiuk
Why did you choose Behaviour?
I knew Dead by Daylight already and always liked it. I'm a concept artist and loved the visuals, so I'm proud I get to work on it now. There also isn't a big video game industry in Brazil and Behaviour was the first international studio to approach me.
How did Behaviour support you through your relocation to Canada?
It was very easy – I didn't have to do anything, really – Behaviour did it all! They bought my plane ticket, they arranged for my hotel when I first arrived. They made the paperwork very easy – they contacted the authorities in both Canada and Brazil. They made it very clear what I had to do. It was very nice.
What made your life easier during the relocation process?
The Relocation Team's attention during the process was next level. They were in constant contact with me, asking if I needed anything. I had no previous experience being outside Brazil and don't have a family outside Brazil, so this accompaniment was very welcome.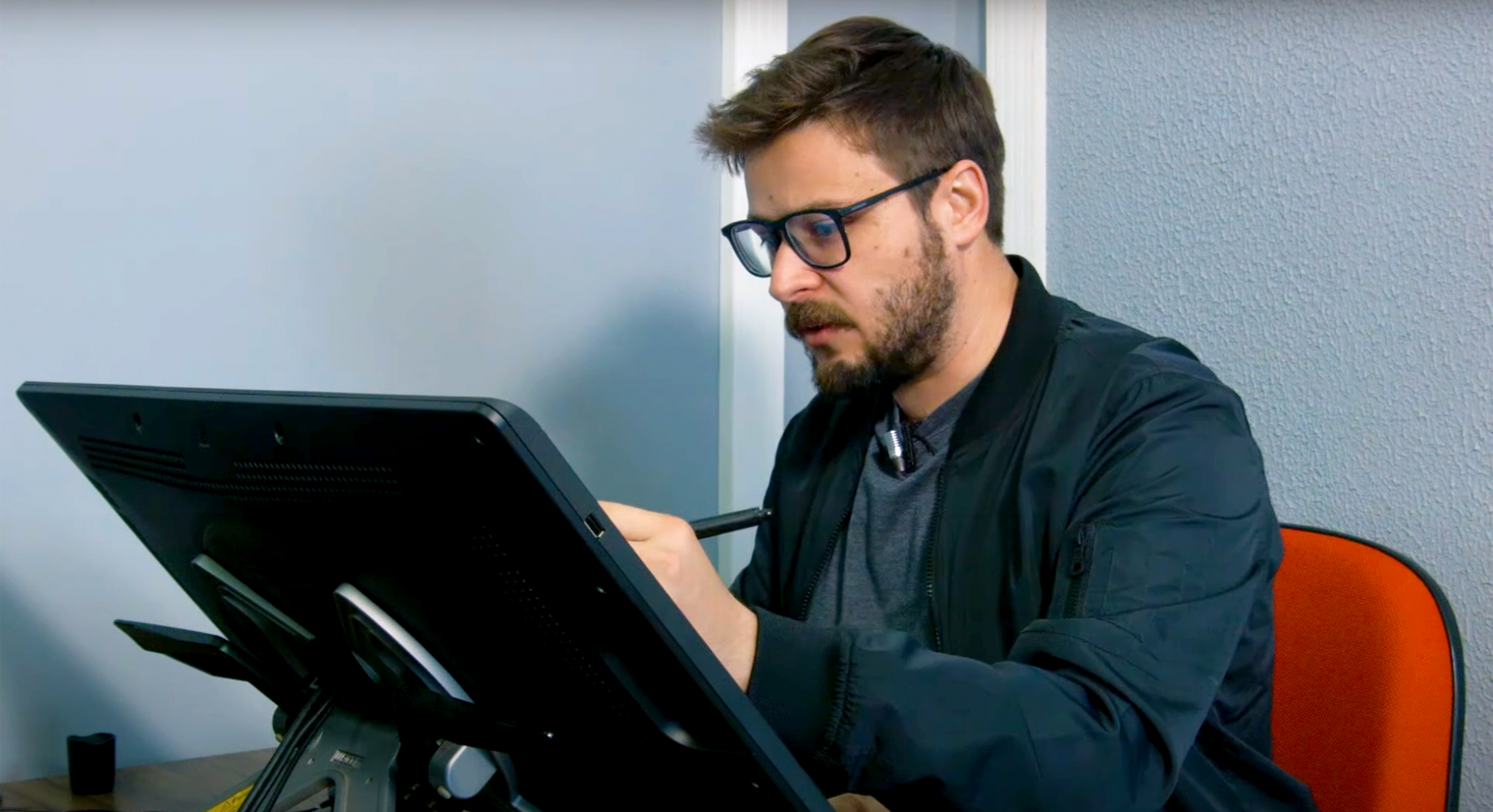 What charmed you when you arrived in Canada?
Montreal is almost the same size as my city, Curitiba, so it feels familiar that way. But it's much calmer and quieter. It's also much safer than Brazil. I can wear my headphones to the market here – you can't do that in Brazil. You're constantly looking over your shoulder in Brazil, so it's a bit surreal not having to live like that. 
Winter is fun, I actually like it. Maybe it's because I'm still amazed by snow. I went tobogganing on Mount-Royal with other people from Behaviour and it was great.
I also can't get enough of the squirrels. They're very cute!
What challenges have you faced in Canada?
I arrived in Montreal in mid-January on what was probably the coldest day of the year. But I'm from Brazil, where it can be very hot, so I prefer a bit of cold to too hot! I had been warned about the cold weather so tended to overdress at the start!
Learning French is the biggest challenge, though most people understand English. But I do really want to learn French – it's the main language here and it would just be easier to know it.
Mostly it's a good fit for me. I tend to be a bit shy, and everyone here is more respectful of each other's space.
Do you have any advice for people who want to work abroad?
The idea of leaving Brazil was daunting at first – I'd never done it before – but there's nothing really alien about moving to Canada. People at Behaviour and in general here are very used to meeting people from other countries and are very helpful. That's made all the difference for me.
To join our team, have a look at our job postings here!