Tournament shines spotlight on Dead by Daylight's Black women players and content creators
Friday, February 19, at 7 p.m., Sistas of the Fog will host a Dead by Daylight tournament on Twitch as part of the many activities its members have planned to celebrate Black History Month. 
Last June, as communities around the world rose up against police brutality after the murder of George Floyd in Minneapolis, Minnesota, a group of Black women and non-binary players of Behaviour's Dead by Daylight channeled their pain into a new collective called Sistas of the Fog.
Motivated by "kinship, activism, creativity and all things Dead by Daylight," the stream team has emerged as a leading voice for Black creators in the game's community.
Black Girls Code and For Us Girls Foundation
Hosted by Sistas of the Fog founder and Fog Whisperer, Milady Confetti, the collective's Black History Month tournament aims to raise at least $5,000 for Black Girls Code, a U.S. charity that provides young and pre-teen girls of colour with opportunities to learn in-demand skills in technology and computer programming. In conjunction with the tournament, Behaviour is donating to the Montreal-based For Us Girls Foundation, whose C for Coding workshops introduce young women and girls from underserved and under-represented communities to working with HTML, CSS+ and Javascript.
In an interview, Milady Confetti said the tournament has several objectives: Above all, she wants everyone to have fun – "we are goofy people!" she insists – and she wants to show off the skills and talents of Black women and non-binary creators to the broader Dead by Daylight community.
"I wanted to have a tournament that focuses on [Black women and non-binary creators], that shows that 'Hey, we're here, we love to play the game, we're just as knowledgeable about the game' – and that representation matters," she said.
By raising this awareness, Milady Confetti hopes the tournament and other events like it will serve to further discussions around systemic racism in gaming and ultimately generate more opportunities for interaction between content creators regardless of race.
"Typically with content creation, you tend to vibe with people who look like you – it's an unconscious bias thing that really has to be fought," she said. "We want content creators to engage with our content and broaden their horizons beyond the people they're comfortable with."
Listening to our community is key
Behaviour and the Dead by Daylight team are proud to support Sistas of Fog and are committed to creating an ecosystem where all players feel welcome, respected and safe. That effort is a constant work in progress and listening to our community is a key part of the process.
The latest improvement, unveiled today, is a new Chat Filter that will filter out and blur racist, sexist, or overtly offensive comments that have no place in Dead by Daylight, or the game's community. Once in place, the filter will be fine-tuned over the upcoming year to continually improve its effectiveness. Behaviour is also working on a culturalization strategy to ensure its games are representative and respectful and has introduced training in unconscious bias for all its employees.
"Behaviour can always do better," said Mathieu Côté, Game Director of Dead by Daylight. "It's important that our community knows we're listening to its concerns – not just during Black History Month, but all year long."
Milady Confetti
Part Pop Culture Blerd, part Dystopian Black Empress, Milady Confetti uses her platform to champion representation for Black Womxn and push for more diversity and inclusion in the gaming industry. She's passionate about activism, comic books, anime, cosplay and absolutely all things horror; Milady Confetti loves having deep and intentional conversations around these passions where she seeks to educate others on related humanitarian issues. Her authenticity and unapologetic personality has helped build a community of inclusiveness, activism and philanthropy.
TOURNAMENT PARTICIPANTS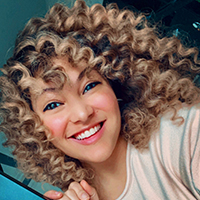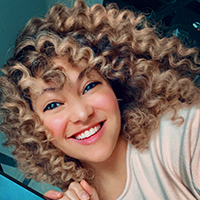 Friskk
(Fog Whisperer)
https://www.twitch.tv/friskk
MON/WED/FRI 9 p.m. ET
"My channel and community are all about good vibes, Dead by Daylight and everything in between. Stop by for a warm hello and plenty of laughs 👉🏽😎👉🏽"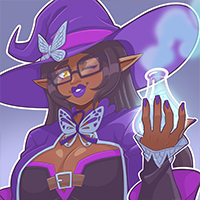 Tiffany Witcher
https://www.twitch.tv/tiffanywitcher
MON/WED/FRI 10 a.m. ET
"I'm a voice actor and Vtubing charity witch on Twitch. I have raised over $20,000 for causes close to my heart from Trans Life Line to The Lupus Foundation in honour of my Mother Myra Witcher who died due to complications with Lupus. Black History for me means a celebration for the colour of my skin throughout history. Highlighting the struggle and accomplishments that have shaped us today."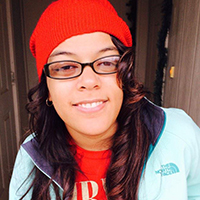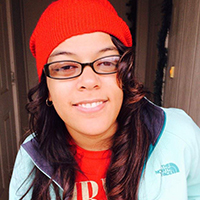 Dynamic / Kennedie
https://www.twitch.tv/dynamicreactions
MON/WED/THUR 12 p.m. ET
"I'm a physically disabled content creator and DbD Survivor main. My community is all about being proud to be who you are and I wanna create a safe and positive space in Dead by Daylight and gaming in general and to help fight the stigma around disability. Black History Month is about celebrating our uniqueness and remembering why we fight for equality and deserve to be treated like everyone else."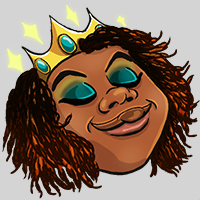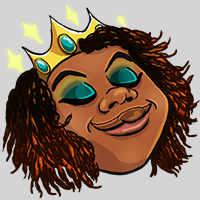 SistaKaren/Karen
https://www.twitch.tv/sistakaren
THUR/FRI 7 p.m. ET; Weekends 10 a.m. ET
"I am a Dead by Daylight and art streamer with a very inclusive community sharing my passion for fun, exciting gameplay, social justice, and raising money and awareness for important causes! I have an aggressively altruistic Survivor playstyle and am one of the few remaining Billy mains (more than 10k chainsaw downs to date). I do all of the art for my channel and am in the process of finishing animated emotes for DbD!"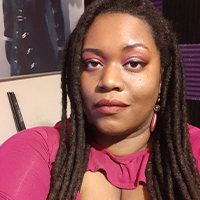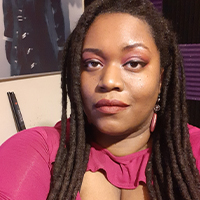 Dark Anubis/ Michelle
twitch.tv/darkanubis89
"Our History cannot be crammed into 28 days, 29 on leap years. African Americans have done so much to build our country and African heritage is so vast and unique that one month will never cut it."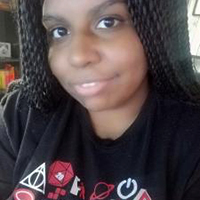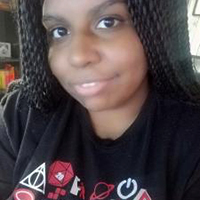 DarkMimi/Mimi
https://www.twitch.tv/DarkMimi
MON/TUE/WED/THUR 6 p.m. ET
"Black history cannot be summed up in a mere month and it has to be something that we learn about and celebrate every day. I'm a queer Black womxn 24/7, I don't stop being that when the cameras are cut and I for sure feel it in every bit of what I do. I love what I do and I make sure to remind people who I am when I do it and that there's no pushing me out of this space. I am here to stay AND educate."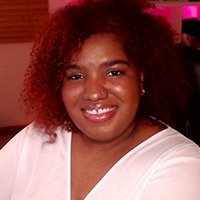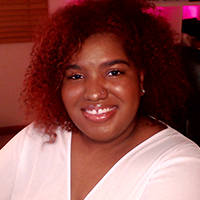 Lanie
twitch.tv/lanieloveee
MON/WED/FRI 7 p.m. ET
"Black History Month is a yearly reminder of our contributions to society and the impact that we have had not just in our community, but the world. However, I do believe that Black History should always be acknowledged and celebrated outside of February. Making history never stops. I am a Dead by Daylight streamer providing a comfortable space for others to stay connected, especially during this pandemic. I work as a therapist outside of content creation, so I try to extend that same empathy towards others who visit my channel."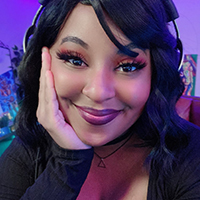 DieHardDiva
https://www.twitch.tv/dieharddiva
https://www.youtube.com/c/DieHardDiva
WED/SAT/SUN
"As a Black creator, there are many times I feel unnoticed because there are people out there who will not look at me because of the colour of my skin, but that doesn't stop me from putting in the time and effort into my content. Black History Month is a time to rejoice and reflect. And because of my ancestors many accomplishments, contributions and sacrifices, anything is possible."
RhiLimePie
https://www.twitch.tv/RhiLimePie
MON/WED/THURS 7:30 p.m. ET
"Just like my blackness, me and my peeps celebrate horror 365. Black History Month just means I'm gonna be EXTRA Black!"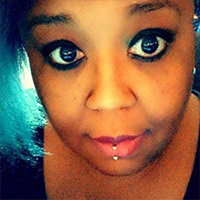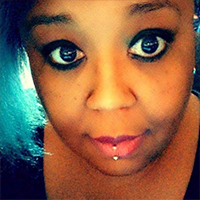 Kat "MartianKat" Marsden
https://www.twitch.tv/martiankat
FRI/SAT
"I'm a variety streamer, and avid gamer. I started streaming with a goal in mind to have a community that was diverse, inclusive, a place where those who might feel like outsiders could belong. Five years later, I feel I've cultivated that space, doing so with humour, respect, and a love for great stories."