PEOPLE OF BEHAVIOUR
Black History, Black Now
Despite the name, Black History Month is an important moment to shine a light on the present and hear from young Black Creators who are making things happen now.
With this in mind, we invited three of our talented colleagues here at Behaviour – Shaun Brown, Lenny Frimpong and Chris Abbey – to tell us more about themselves, their creative pursuits and what Black History Month means to them.
Here are some of the highlights from the fascinating conversation we had with each of them.
Shaun Brown, Email Marketing and CRM Coordinator, Toronto
Shaun once thought she wanted to be an astrophysicist but now spends her free time pondering something a lot closer to home, namely the question of where she's from.
"When I was at university in Halifax, I often got asked where I'm from and it became a very interesting and complex and super loaded question," she says. "I wasn't Black enough to be considered of Caribbean heritage, but I also didn't meet some people's criteria to just be from Ontario," says the native of Pickering, a city near Toronto.
Rather than let it get her down, the question sparked an intellectual journey and the idea for a novel that she's currently writing. "I became fascinated with words and different dialects and how simple sentences could mean something different to someone else," she says. "My grandma and my mom, who were born and raised in Jamaica, have different phrases for things. I realized how many words I didn't pronounce correctly because I grew up with people that had kind of their own dialect. I started to think about how one word can mean so many different things to so many different people."
With its working title "Sap from a maple tree," Shaun says her novel draws on the tension of feeling caught between two worlds. "When my family said sap they were referring to molasses from sugar cane, but when you think of sap here (in Canada), it's sap like maple syrup. So, to me, it blended my two cultures, but also subtly addressed that feeling of not being Caribbean enough but also maybe not feeling Canadian enough. Sap is that pure state before it becomes something else."
A conscious celebration
Shaun's approach to language is reflected in how she sees Black History Month – as something to celebrate consciously. "Black history is every day of my life. It's the good, the bad, the ugly – all of it," she says. "My family has always taken the time to celebrate who we are, where we came from and how we step out into the world more fearless as a result."
Equally important, she says, is remaining conscious of the challenges not just of the past, but also those of the present. "The biggest thing is to celebrate while not being naïve to the different systems and structures that don't benefit Black people as much as they do others," she says.
Reading is a great way to develop yourself as an ally, Shaun says, as is creating spaces for discussing language and building understanding. "It goes back to my fascination with words and being mindful of what you're saying and how certain words can be perceived. If you said something that could be perceived in a different way, having the kind of space where we could talk about that in an open and honest way would really help. Being open for those discussions is key."
Lenny Frimpong, Systems Designer, Midwinter 
Among the country flags affixed to the web profiles of our colleagues from Seattle, the red-yellow-and-green flag of Ghana with its bold black star stands out loud and proud on Lenny Frimpong's.
Though he lives in Canada, Lenny says it was important to represent his Ghanaian roots. "I thought it would be nice for someone looking for jobs to see that there's someone of this culture working at the studio," he explains. "I would love for someone to see the flag and think, 'Wow, I can't believe Ghanaians are part of gaming culture.' Maybe this will inspire them to pursue a similar career or a career they didn't initially think of."
Helping Black kids to see themselves in games and the gaming profession is a personal mission for Lenny, who grew up loving video games but not realizing he could have a career in the industry. "I think because I didn't see myself in the characters it became the norm in my head," he offers. "I just thought that's the way it is and, as a result, I didn't even consider a career in gaming. The thought never popped into my head."
Changing the narrative
Helping to change the narrative that he grew up hearing about Africa as a place of poverty and starvation is another big motivator, he says – "it was never the Africa I knew. Ghana is really cool, produces great soccer players, has amazing cities and stuff to do – changing the narrative is important."
This also applies to Black History Month, which Lenny says too often offers recycled information. "Let's also have new information on what's happening currently and look at people doing things today. People need to know that the chances of succeeding aren't only in the past; people are succeeding now and we should focus on people who are doing something big."
This could very well be Lenny someday if all goes well with his budding Etsy shop, TetheredXHearts. "I was looking for a fun side hustle, one that could lead to making clothes, so I started small selling pins," he says. "It taught me things like inventory and what sells, which was really cool to learn about."
Lenny is looking to grow the store from its current stock of enameled Air Jordan pins to socks and eventually t-shirts and jackets. That's right – socks. "Yeah, so I'm doing research and it's all really fun. What is my design? What will make people want to buy? How do I want to market these socks? You have to know your audience. And I love that kind of research, which is also what I love about gaming."
Chris Abbey, Marketing Coordinator, Montreal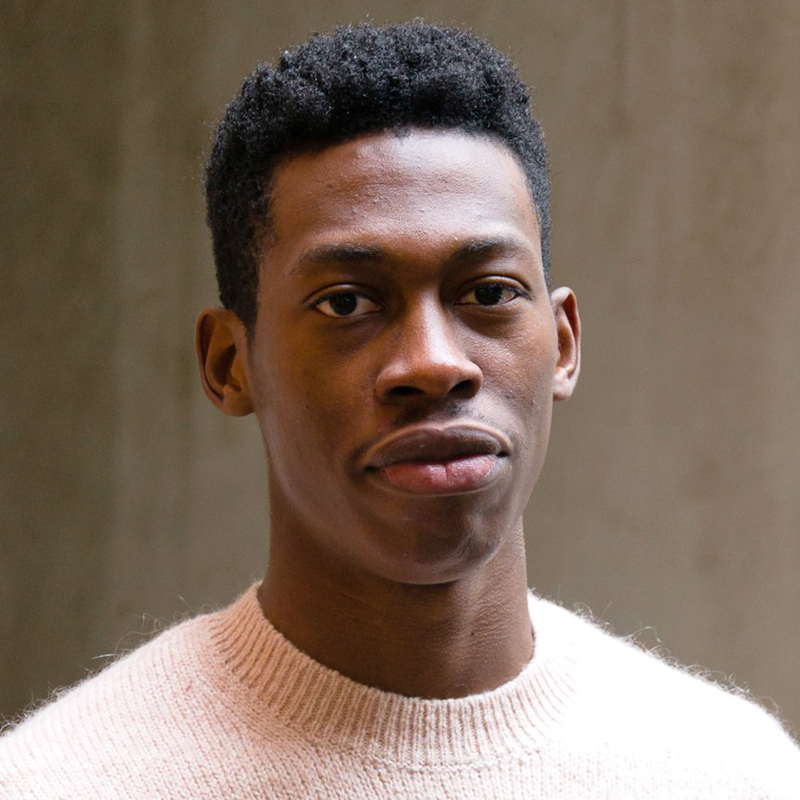 Chris moved from France to Montreal in December 2019 with the dream of working in video games. With no prior experience in the industry, the savvy student of international business turned his life-long enthusiasm for gaming into a podcast called Du temps et des jeux.
"I needed to find a way to make my profile stand out and showcase my passion for video games," he says of the show's origins in the early days of the COVID-19 pandemic. "So, at first it was a great kind of Trojan Horse because I knew obviously it would help my professional career. But I also like talking to people and hearing their stories."
Guests on the podcast are invited to discuss three video games that have a special place in their heart. Interviewees have ranged from his brother to leading lights from the video game and entertainment worlds in France and Quebec, such as Montreal singer-songwriter Coeur de Pirate.
Different voices
Beyond indulging his twin loves of video games and getting to know cool people, Chris says he gives a lot of thought to making sure the podcast showcases guests from all walks of life and cultural backgrounds. "The question of representation is really important to me," he says, pointing to interviews he's done with the Afrogameuses collective, which advocates for more inclusive spaces and opportunities for Black francophone women across the video game industry. "I really think it's important to give visibility to these types of structures and different voices that you wouldn't normally hear."
The son of Togolese parents who immigrated to France as students, Chris says his African heritage has always been central to his identity. Black History Month, however, has been a new discovery for him since moving to North America. "Celebrating diversity is kind of frowned upon in France, so it's nice to see how society and businesses here are trying to develop these initiatives," he says. "At the same time, it's really important not to reduce people to just a month, but to celebrate them throughout the year and make sure they have access to equal opportunities and visibility."