Behaviour launches new Meet Your Maker-inspired recruitment campaign
Imagine dreaming up new worlds and bringing them to life for a living. That's a daily reality for the 1000+ employees of Behaviour Interactive, Canada's largest independent video game studio, and the focus of a new recruitment campaign targeting talent in its hometown of Montreal and abroad.
The campaign is centered on a stunning depiction of a distant, solitary figure standing amid sand-swept ruins as a blood-orange sun rises in the distance. The visual is accompanied by the tagline "Leave your mark one game at a time – are you game?" Created by Pascal Blanché, a Principal Art Director at Behaviour, the artwork reflects the mood and palette of Meet Your Maker, the studio's next major original game that is set for release in 2023.
"It evokes the idea of uncharted territory, a call to adventure," Pascal says of the artwork. "I want people to see that working for Behaviour is more than a job – it's an exciting journey."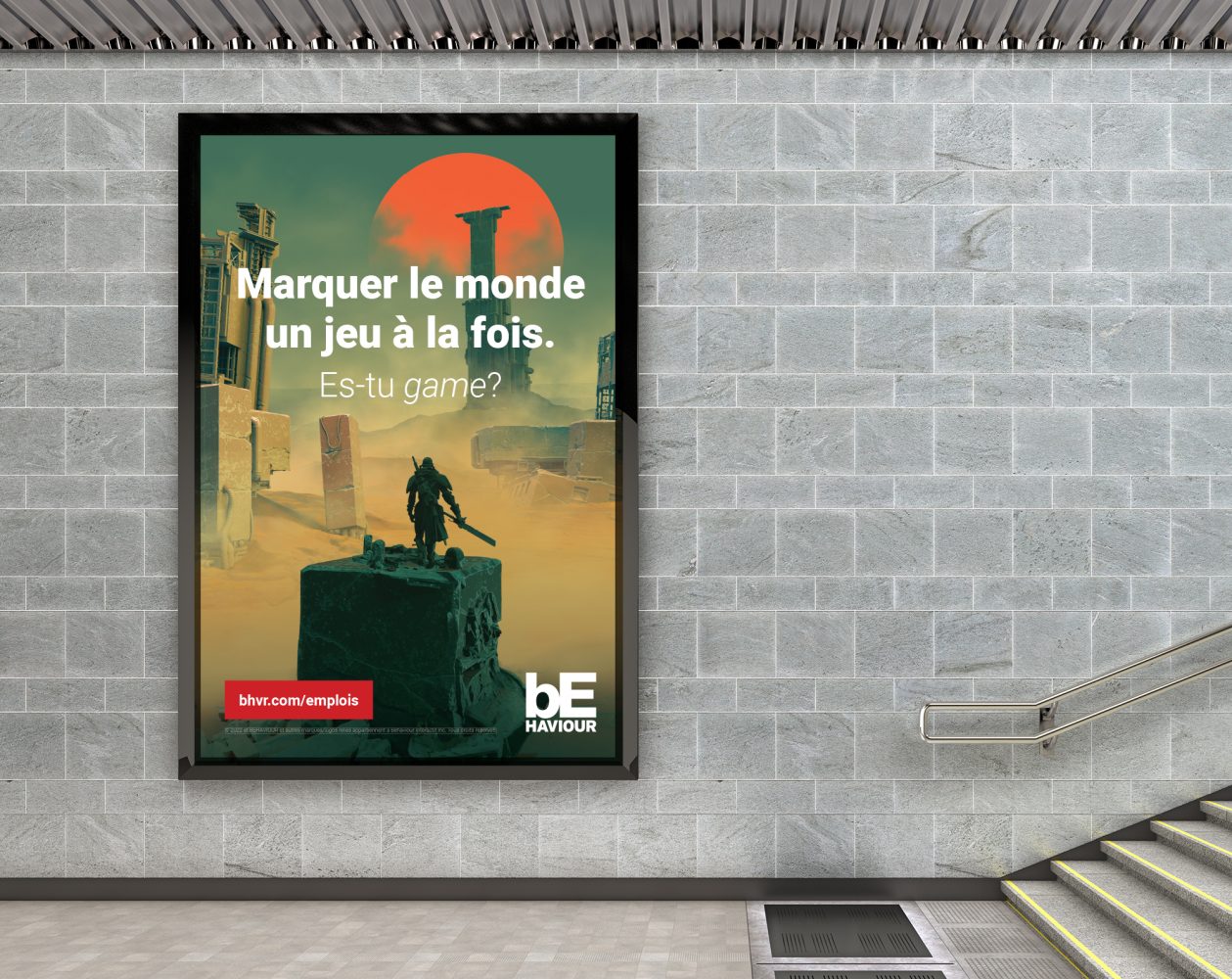 The recruitment campaign is now live across Montreal's public transit network and on Behaviour's social media channels and will remain in place through the month of September.
To consult our job openings, visit this page. Are you game?