Behaviour Interactive announces legacy gift to Montreal Museum of Fine Arts
Gift of work by internationally celebrated Montreal artist Rafael Lozano-Hemmer part of video game studio's 30th Anniversary celebrations
Behaviour Interactive, Canada's largest independent video game studio, is pleased to announce that it will be donating a work by renowned Montreal artist Rafael Lozano-Hemmer to the Montreal Museum of Fine Arts (MMFA). Behaviour's commitment to donate the work Recurrent Anaximander is part of the company's 30th Anniversary celebrations this month.
Recurrent Anaximander is a 400,000-pixel, algorithm-based solar simulation that is linked to a live image from NASA's Solar Dynamics Observatory. The generative animation captures occasional eclipses as orbiting planets pass in front of the sun and is named for Anaximander of Miletus, the ancient Greek philosopher who first posited that eclipses were produced by celestial bodies moving through space.
"Supporting and encouraging creators comes naturally to us as a company based in the creative and technology sector. It's been a great privilege to collaborate with Montreal artist Rafael Lozano-Hemmer, whose brilliant works of art and technology are known internationally," says Rémi Racine, CEO and Executive Producer of Behaviour Interactive."
MMFA Director, Stéphane Aquin, says Behaviour's gift of a work by Rafael Lozano-Hemmer will be an important addition to the museum's collection.
"We are extremely touched by the generosity Behaviour has shown towards the MMFA with this promised gift, and we thank them wholeheartedly," Stéphane Aquin says. "Recurrent Anaximander is a quintessential work by Rafael Lozano-Hemmer, whose mastery of digital languages makes him one of the most awe-inspiring artists of our time. This work allows us to see the activity of the sun in real time, like a living painting in perpetual transformation. We are delighted to have it enter our collection."
Rafael Lozano-Hemmer creates participatory works of art that put a human-centric spin on technologies such as robotic lights, telematic networks, and surveillance systems. He was the first artist to represent his native Mexico at the Venice Biennial in 2007 and his commissioned works are on display across the globe. Collections holding his work include the MoMA and Guggenheim in New York, the Tate in London, and many others.
"I'm delighted to have this new work enter the Museum to celebrate Behaviour's 30th Anniversary," Rafael Lozano-Hemmer says. "The piece is a never-repeating generative animation of solar activity made with algorithms familiar to video game programmers such as reaction diffusion, Navier Stokes, Voronoi, and Perlin noise, all of them seeded by changing imagery received live from NASA's solar observatories. While the work is very much an attempt to visualize the majesty of natural phenomena, it intends to likewise evoke romantic environments of ephemerality, mystery and paradox, such as those from Blake or Goethe. Every culture has a unique set of solar mythologies and this project seeks to be a platform for both the expression of traditional symbolism and the emergence of new stories."
Recurrent Anaximander is currently on display at Behaviour Interactive's Montreal headquarters and will be donated to the MMFA at a later date.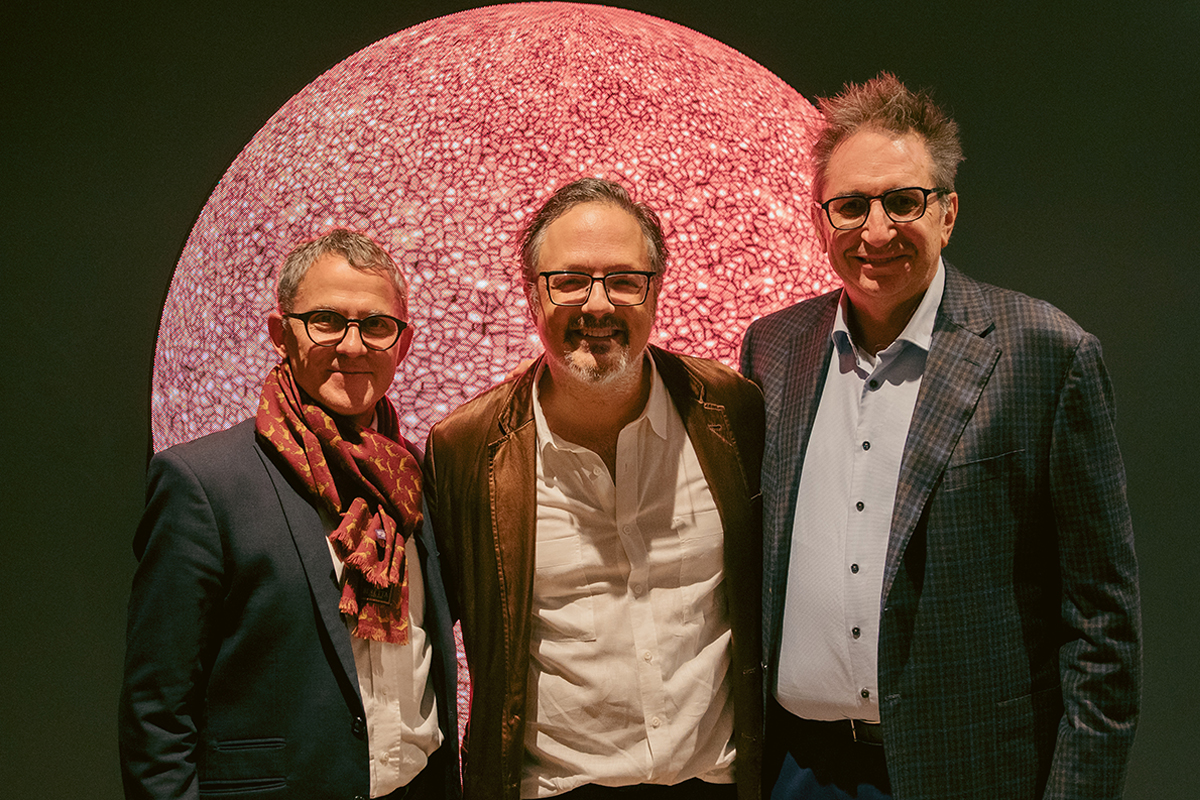 About Behaviour™ Interactive
Celebrating its 30th year, and with more than 1,000 full-time employees, the studio has enjoyed immense success with its original IP Dead by Daylight, which now has more than 50 million players around the world and across all platforms. Behaviour holds co-developer credits for some of the gaming industry's largest titles (such as Assassin's Creed, Gears 5, Call of Duty and Tony Hawk Pro Skater 1 & 2) and developed an unparalleled, award-winning culture within the gaming industry. Winner of Deloitte Canada's Enterprise Fast 15 and Best Managed Company awards and listed as one of the Best Places To Work – Canada by GamesIndustry.biz in 2021, Behaviour is a leading development studio, cultivating career growth and talent development within the gaming industry. Behaviour counts among its partners some of the world's most renowned brands, including Microsoft, Sony, EA, Warner, 2K and many more. For more information, visit bhvr.com.
For media inquiries:
Marie-Eve Boisvert
VP Communication
meboisvert@bhvr.com