Behaviour marks holiday season with Get A Coat, Give A Coat campaign
We could all use a little extra comfort this holiday season and Canada's largest independent video-game studio, Behaviour Interactive, is going to impressive lengths to ensure its employees – and Montrealers in need – get just that.
To mark the end of this most challenging year, Behaviour's CEO, Rémi Racine, wanted his give his staff an extra special gift for Christmas that both contributed to Montreal's economy and gave back to the community at the same time.
The answer: An order for 800 Made-in-Montreal winter jackets from outerwear maker, KANUK.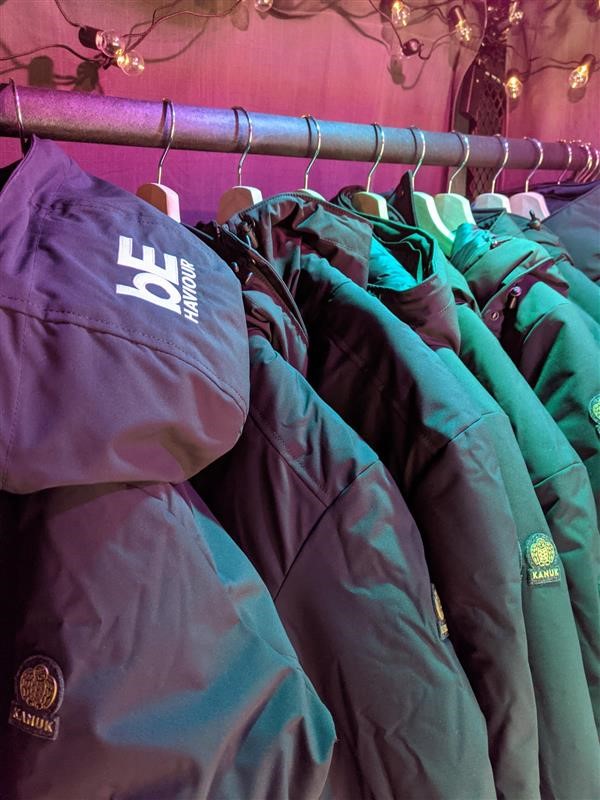 With Behaviour's employees currently working from home all around the city, the question of delivering the coats while maintaining social-distance protocols gave rise to a novel solution with a human touch – the new Behaviour Mobile, a branded delivery-truck-meets-fitting-room!
To assist those in need around the city, Behaviour is also hoping to tap the legendary generosity of its staff in the process. As the Behaviour Mobile does its rounds, its crews will be accepting gently used winter coats and accessories (hats, mittens, scarves, etc) from employees in exchange for their new Kanuk jacket.
All items donated under Behaviour's Get A Coat, Give A Coat Campaign will be given to the Centre social d'aide aux immigrants (CSAI).
"Behaviour is very fortunate to be doing as well as we are right now and we owe that success to our employees, who have all gone above and beyond this year," Rémi Racine said. "We're a proud Montreal company and we wanted the make sure the community is included in this celebration of resilience."
The Behaviour Mobile will be making its special deliveries to all corners of Montreal until December 23.